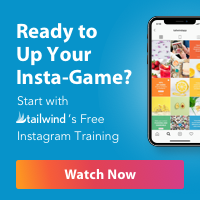 As I continue my journey through life and changes to a vegan lifestyle, I will continue to write blog posts about my experiences and recommend vegan products and restaurants that I've tried. Today, I wanted to write about a vegan in restaurant Chelsea London called Wulf & Lamb which is now one of my new favorite restaurants in the city!
The Restaurant
Wulf & Lamb is a medium-sized vegan restaurant with outside and upstairs sitting located near Sloane Square, London. It offers a nice menu of vegan foods such as a vegan burger and pasta dishes at an affordable price. The restaurant is open for breakfast, lunch & dinner with drinks to serve such as a very tasty vegan brand beer. It is also pet-friendly!
Menu Options
The restaurant is mostly known for its vegan burger which is named after the spot called "The Wulf Burger". The burger is only 14.95 topped with tomato, onion, pickles and vegan cheese and potato wedges on the side. The creamy linguine is a really nice pasta dish with Parmesan style sauce and vegetables on the side for only 12.95.
My husband's favorite dish is the green coconut curry. It's a coconut style curry with sweet potato mash and jasmine rice. There are also some vegan sourdough pizza options such a broccoli & artichoke pizza. Finally, there are some tasty sides such as the Mac N Cheese that would go great with any dish. These are the different menu items that I tried and they are all absolutely amazing!
Ordering and Seating
I've eaten at this restaurant 3 times now and I can't recommend it enough. It is not a traditional restaurant where you are seated and a waiter will take your order. Here they do things a bit differently as you sit where ever there is a table available, order at the registers and get a table number after you pay.
The waiters will then find your table number and bring your food which is similar to fast-food restaurants. It allows the restaurants to have fewer waiters working at once and focus more on delivering food and keeping the area tidy rather have more waiters focusing on only one table at a time.
This is a great vegan restaurant to visit in London if you're looking for vegan options and it's only 10 minutes from the Sloane Square underground station.
If you know any good vegan restaurants in London, please leave a comment below so I can check them out!
Thank you for reading,
Alexandra Linares
xoxo
If you are traveling soon to Barcelona, Paris or NYC, you can check out my travel guides and find out a lot of tips! Don't forget to follow me on my Instagram @itsalexlinaresdiaz and Pinterest!