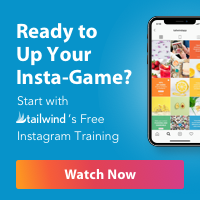 Hello people! I hope everyone is well and are having an amazing day 🙂 I am back on my blog and I wanted to share some tips of what to visit and where to go if you ever travel to Liverpool City in the UK.
We actually went only for 4 days but we did quite a lot in just 2 days as everything is close and easy to access.
So let's start!
The most Instagrammer places to visit are:
Liverpool Mountain: is the first artwork in the UK and as well in Europe. Is formed by five colored rocks with a pyramid vision and 10-metre high sculpture.
Liverpool Wings: thanks to Artist Paul Curtis, there is now an amazing wings art in the neighborhood of Baltic Triangle. It is located in Jamaica Street and has a lot of visits from tourists since you can easily take your selfie picture with it. Has also become a social media sensation on Instagram and is a must-visit while in Liverpool.
Liverpool Cathedral: the cathedral is located in St James's Mount and you can easily get there by walking 5-10 minutes from Liverpool Lime street. Liverpool Anglican Cathedral is the Britain's biggest Cathedral and the 5th largest in Europe. The cathedral is free to enter, however the tower and audio tour is highly recommended.
The Florist Liverpool: is one of the most instagrammer place I ever been while in Liverpool. It's giant flower tree is amazing and there are flowers decorations all around the restaurant. It is very centric and is located in Harmand St. The menu brunch is pretty affordable and the cocktails are so delicious… you will love it!
The Albert Docks: this is the best place to see the sunset while having a cold beer or cocktail! There are many shops and restaurants around and it is a major tourist attraction thanks to the waterfront! There are galleries such as the TATE and Beatles Story, which are the city's most famous attractions due to their music and culture. Located close to Liverpool One bus station. Also, 10 minutes walk from Liverpool lime station.
The tea afternoon Liverpool red bus: this is a very popular attraction to have the afternoon tea or any other drinks while in a red bus. The price range is between 5-10 pounds and you can see the Albert Dock from upstairs.
This is it! I hope you have enjoyed this tips and places of where to go if you ever travel to this lovely British city. The best way to travel there from London is taking the train from Kings Cross or Euston with a journey of approximately 3 hours. The prices range between 70-100 pounds per person (roundtrip ticket).
The Albert Docks

Afternoon Tea

Liverpool Wings

Liverpool Riverside

The Florist Liverpool

Strand Street

School Bus in Liverpool
Thank you so much for reading and the next blog will be a guide of what to do and where to visit while in Barcelona ! Don't forget to follow me on all my social media such as Instagram, Facebook and Pinterest to get more travel and fashion inspiration.

Much love,

Alexandra Linares