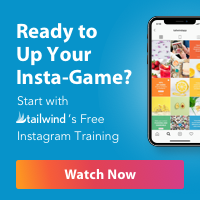 Hey guys! How is everyone? I know, it's been a while… excuse my absence but as I mentioned many time on my IG stories – @itsalexlinares – I am super busy with school trying to get the best grades for my final year! I am so excited that finally this journey is coming to its end.
Hola Chicos! Qué tal estamos hoy? Lo sé.. ha sido mucho tiempo que no escribo por aquí pero ya estoy de vuelta!!! Perdonad mi ausencia, pero cómo os contaba en mis historias de IG – @itsalexlinares – estoy muy ocupada con la uni intentando sacar las mejores notas para mi ultimo año, si lo se me he vuelto una empollona hahah pero quiero graduarme con matricula de honor en una de las mejores universidades de Londres, como lo veis? Estoy muy contenta de que finalmente mi carrera ya llegue a su final.
Right, so today I am gonna talk about Microblading. What it is, how it works and if it's worth it for your eyebrows.
"Microblading is a form of tattoo artistry where pigment is implanted under your skin with a manual handheld tool instead of a machine." This technique has been very popular over years in the beauty industry, starting from celebrities to what we call nowadays "influencers/bloggers". It is actually a lighter touch focused on the eyebrow's shape of the person, making it more filled-in look and with some hair likes strokes that makes the eyebrow more natural.
Bueno, hoy os voy a hablar sobre la experiencia MICROBLADING. Qué es, cómo funciona y si merece la pena para tus cejas.
El Microblading es una técnica de maquillaje que forma parte de la micropigmentación estética, surgida en Asia, cuyo objetivo es corregir o reconstruir completamente una ceja carente de pelo o ausente, realizando cilios de forma artística creando naturalidad. Esta técnica ha sido muy popular en los últimos años en el mundo de la belleza, empezando desde celebridades hasta lo que llamamos hoy en día "influencers or blogueras". En realidad, es un toque más ligero centrado en la forma de las cejas de la persona, lo que la hace más completa y con algunos pelos como trazos que hacen que la ceja sea más natural.
How it works?
It was my first time doing it, so basically I was a bit scared… yes I could be like a crazy girl doing it everything but when it comes the time to do something in my body/face I really get so panicked lol. Anyways, I got into the room where my lovely friend Bina was there with her team getting all the materials ready for my experience. If you every want to do it, they recommend not to drink any caffeine, alcohol, medicine or any blood thinners during the healing process.
She first removed all my makeup and started to define my eyebrows with a special pencil. She had to make the sizes and measures exactly as the app on her phone to make my eyebrows an aesthetic look. After this, the professional girl came to do some retouches on the definition and then she started to scratch my eyebrows with the pigmentation tint! At first I was thinking that it wouldn't hurt but it did, well at least for me! Is not a horrible pain but I advise you to hold your hands with somebody during the process unless you are stronger enough lol. Also if you are in your period, before or after definitely your skin will be sensible so do it when you don't have it to avoid pain at all. She did it quite quickly probably in 30 minutes or so. Another thing to say is that you will be bleeding… not sure how much but the team will have to clean it up and be very safe on this side to avoid any infection on the eyebrows in future.
As soon as she finished with this step, they had to clean it up and do a final touch so my friend was in charge of this part. She was putting more ting and also scratching my skin but this time was softer and it was mostly to define the eyebrow with any gap that was left. For this process it took as well almost 30 minutes as she had to do it very slowly and carefully.
As soon as she finished with this step, she gave me a cream to heal the pigmentation for 7 days and I had to apply it 3-5 times a day and wash it with a baby soup before to apply the cream.
CÓMO FUNCIONA?
Era la primera vez que lo hacía, así que básicamente estaba un poco asustada … sí, podré ser una chica loca que lo hace todo, pero cuando llega el momento de hacer algo en mi cuerpo / cara realmente me da mucho pánico. Entré a la habitación donde mi encantadora amiga Bina estaba allí con su equipo preparando todos los materiales para mi experiencia. Si alguno de vosotros os atrevéis a hacerlo, os recomiendo no tomar cafeína, alcohol, medicamentos ni anticoagulantes durante el proceso de micropigmentación.
Primero me quitó todo el maquillaje y comenzó a definir mis cejas con un lápiz especial. Tuvo que hacer los tamaños y medidas exactamente como la aplicación de su teléfono para hacer que mis cejas tengan un aspecto estético. Después de esto, la chica profesional vino a hacer algunos retoques en la definición y luego comenzó a rascarme las cejas con el tinte de pigmentación. Al principio pensé que no dolería, pero lo hizo, bueno, ¡al menos para mí! No es un dolor horrible, pero te aconsejo que te tomes de las manos a alguien durante el proceso, a menos que seas lo suficientemente fuerte.
Además, si estás en tu período, antes o después, definitivamente tu piel estará sensible, así que hágalo cuando no la tenga para evitar el dolor. Lo hizo bastante rápido, probablemente en 30 minutos más o menos. Otra cosa que añadir es que vas a sangrar.. no estoy seguro de cuánto, pero el equipo tendrá que limpiarlo y estar muy seguro de hacerlo bien para evitar cualquier infección en las cejas en un futuro.
Cuando ella terminó con este paso, tuvo que limpiarlo y hacer un toque final en el que mi amiga se haría cargo de esta parte. Ella me puso más tinte y también me rascaba la piel, pero esta vez era más suave y era principalmente para definir la ceja con cualquier espacio que quedara. Para este proceso tomó casi 30 minutos, ya que tuvo que hacerlo muy lento y cuidadosamente. Una vez terminado, me dio una crema para curar la pigmentación durante 7 días en la que tenía que aplicarlo 3-5 veces al día y lavarla con un jabón de bebés antes de aplicar la crema.
Is it worth it?
YES! The first week your eyebrows will look so massive and probably you won't see any results, however, throughout the week the pigmentation is going to heal and after a few days you will start noticing the shape and the look in your eyebrows! After one month you will probably have to do a touch-up with the specialist to finish the look and VOILA!
Your face will change a lot…. trust me! I don't have to do my eyebrows anymore and I look prettier than before even when I woke up hahah! It will also last up to 2 years and the after care is very essential, try to avoid swimming, sweating too much and do not wash the eyebrows all the time.
MERECE LA PENA?
¡SÍ! La primera semana tus cejas se verán muy grandes y probablemente no verás ningún resultado. Sin embargo, a lo largo de la semana, la pigmentación se curará y, después de unos días, ¡comenzarás a notar la forma y el aspecto en tus cejas! Después de un mes, probablemente tendrá que hacer un retoque con la especialista para terminar el look y ¡VOILA!
Tu cara va a cambiar mucho … confía en mí! ¡Ya no me tengo que pintar las cejas y me veo más bonita que antes incluso cuando me despierto por las mañanas jajaja! Durará al menos 2 años y el cuidado posterior es muy esencial, trata de evitar nadar, sudar demasiado y de lavarte las cejas en cada momento porque eso podría causar que la pigmentación disminuya.
Thank you so much for reading this blog today, hopefully you will be able to enjoy this experience pretty soon! XX
Gracias por leer esta entrada hoy, espero que algún día lo hagáis y disfrutéis de esta maravillosa experiencia! Besos 🙂