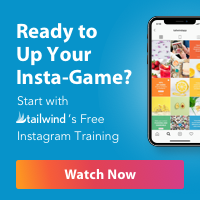 Hello Family! I hope you are very well! Today I would like to talk about my favourite accessory that is sustainable and has vegan leather watch straps. How amazing huh? 🙂
As you know, well if you know… watches are my favourite accessory. They are especially great for women to wear wherever we go – even to the gym!
NORDGREEN FAMILY
The brand is an affordable handcrafted watchmaker designed in Copenhagen by Jakob Wagner and their designs are minimal with a touch of luxury. The company is very committed to sustainability and the environment and I really love these values, it makes me feel that I am not the only one fighting for a better world!
They are also providing recyclable packaging and partnerships with sustainable manufacturers. At Nordgreen, their Scandinavian values and social responsibility comes first and this is inspiring many young people to become more sustainable in their lifestyle.
VEGAN STRAPS
When the brand approached me to collaborate with them, I was very excited about this project. As you guys know, I became a vegan a few months ago and I want to show you great companies that care about our planet, and Nordgreen is one of them!
They just recently launched a new collection of vegan leather straps and I have selected the brown/rose gold strap to combine with my watch! Not only that, I can actually combine it with all my autumn/winter outfits as it's the perfect tone of colour. Please have a look below so you can see a full image of the watch with vegan leather straps:
As you can see, they can go with almost any outfit on a daily basis, for work, and for any special occasion! They have more designs and different colours of vegan leather straps, you can check them out here. Treat yourself this #blackfriday and use my code LINALEXBF35 for 35% off!
I hope you enjoyed this blog post and please check them out, you won't regret it at all! If you decide to purchase any of their watches, don't forget to tag them as you could potentially be featured!
If you are travelling soon to Barcelona, Paris or NYC, you can check out my travel guides and find out a lot of tips! Don't forget to follow me on my Instagram @alexlinaresofficial and Pinterest!
With love,
Alexandra Linares