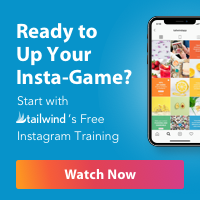 EGERTON HOTEL AFTERNOON TEA
Looking for a vegan pet-friendly afternoon tea in London can be difficult which is why I have this great recommendation for you! Afternoon teas are really special traditions in London and are such a beautiful experience to do it while you are in the city!
It may consist of going to a nice restaurant or cafe that offers afternoon tea. Includes a tray of sandwiches, sweets and most importantly the tea with a wonderful time!
Last weekend, I was searching for a pet-friendly afternoon tea location to have a nice tea with my puppy and I found this really beautiful spot by Knightsbridge.
A hotel called The Egerton House Hotel offers this amazing experience for you and your friends or family. We booked well in advance online as this is a pretty popular afternoon tea location.
The hotel was absolutely beautiful and very aesthetically pleasing. The hotel staff were very welcoming and led us to our reserved seats.
The menu had so many different options for afternoon tea trays, sweets, and even alcohol-infused teas.
We chose the vegan afternoon tea as I am slowly trying to become fully vegan! Diet, clothes, and everything!
PRICE AND OVERALL REVIEW
The vegan afternoon tea costs about £49 per tray which included vegan sandwiches, sweets, and tea. We also got an afternoon tea tray for our dog for about £25 which came with oatmeal, doggie treats, and ice cream!
Our experience at The Egerton House Hotel was amazing. Not only was the afternoon tea super yummy, but the staff was also all very friendly. I highly recommend this as a spot for vegan food or vegan afternoon teas.
Comment below with any afternoon tea recommendations you may have!
If you are traveling soon to Barcelona, Paris or NYC, you can check out my travel guides and find out a lot of tips! Don't forget to follow me on my Instagram @itsalexlinaresdiaz and Pinterest!
Have a lovely day x
With love,
Alexandra Linares Diaz