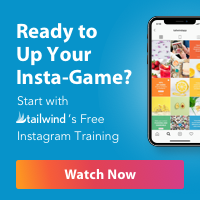 The world around us is changing. We are in current times where drastic measures need to take place in order to repair this planet. We have done so much damage to our beautiful home and it breaks my heart which is why I am devoting my life and time to help this planet. This is why I am giving you a list of vegan materials list to check out!
In my previous post, I wrote about different things you can do to help the environment. One of those things was being more conscious when shopping and buying clothes. In this post, I wanted to elaborate more on that by talking about the different vegan materials list that we can find in the industry!
Conscious Shopping
So first, the main thing you can do if you want to be conscious of the clothes you are buying is obviously not buying in bulk. Just buying things that are necessary and that would last for a while. Buying better quality clothes will last longer than buying clothes for cheaper quality. Buying cheaper quality will cause you to buy more over time.
The second thing you can do is, while you're buying clothes, pay attention to the fabrics and materials used to make the piece of clothing. There are many different vegan fabrics you can choose from. These fabrics are sustainable and most are pet cruelty-free. Keep in mind, a brand may tag a piece of clothing as cruelty-free but the process of making the piece is not sustainable.
Same as if a brand may tag a piece of clothing as cruelty-free but it is not vegan or sustainable. Remember, cruelty-free only means that there was no animal testing in the process of making the piece. So a product can be made using no animals, but it can still be tested on animals and vice versa.
All the vegan materials list:
Vegan fabrics and materials are the way to go. Here's a list of ALL-VEGAN FABRICS AND MATERIALS that are animal-free:
A
Acrylic: is a synthetic fabric
Aertex
B
Bamboo – 100% bamboo yarn or a blend of bamboo and cotton yarn
Batiste – lightweight, semi-sheer cotton fabric
Broadcloth – dense, plain woven cloth, modern broadcloth is cotton or a cotton blend
Buckram – cotton or linen
C
Calico – cotton
Cambric – linen
Canvas
Chambray or Cambric
Chenille – cotton. Can be done also by using acrylic, rayon, and olefin
Chino – made of 100% cotton and cotton-synthetic blends
Chintz – cotton
Cork – soft bark of a kind of oak tree
Cord, Corduroy – cotton
Cotton – organic cotton – a white fibrous substance that surrounds the seeds of a tropical and subtropical plant
Cotton flannel, Canton flannel – cotton
Cretonne – cotton
D
Denim, Dungaree – cotton
Dimity – cotton
E
Elastane – polyester-polyurethane copolymer
Elastic – strands of rubber or an imitative synthetic fiber
Etamine, etamin – light cotton
F
Flannelette – light cotton fabric imitating flannel
Fustian – strong cotton and linen fabric
Faux fur
G
H
Hemp – the fiber of the cannabis plant
K
Khaki – cotton, and linen
L
Lame – fabric is interwoven with threads of metal
Leatherette, Imitation Leather – imitation leather made from paper, cloth, etc.
Linen – textile made from the fibers of the flax plant
Lint – cotton or linen
M
Mackintosh, Macintosh – lightweight waterproof (usually rubberized) fabric
Madras – light cotton
Marseille – cotton
Microfiber – synthetic yarn
Modal – rayon, a semi-synthetic cellulose fiber made by spinning reconstituted cellulose, in this case often from beech trees
Moleskin – cotton
Monk's cloth – heavy cloth in basket weave, made from cotton
Moquette – synthetic
Muslin – cotton
N
Nankeen – cotton
Nylon – synthetic
O
Oilcloth
Organdie, organdy
Orlon – synthetic, acrylic textile fiber
Orange Fiber – material from citrus juice by-products, soft and lightweight
P
Percale – cotton
PET, PETE – polyester
Pilot cloth
Piñatex – pineapple leaves fabric. I used it on my graduation dress and it was amazing!
Pique – normally used with cotton yarn
Polar Fleece, Polar Wool, Vega Wool
Polyester / recycled polyester – synthetic
Poplin – lightweight cotton
Prima Loft – patented synthetic microfiber thermal insulation
R
Rayon – synthetic fiber made from purified cellulose, primarily from chemically treated wood pulp
S
Sailcloth – various fabrics, as of cotton, nylon, or Dacron
Sateen – cotton
Screening fabric of metal or plastic mesh – metal or plastic mesh
Scrim
Seersucker -linen, cotton, or rayon
Silesia – cotton
Spandex – synthetic fiber or fabric made from a polymer containing polyurethane
T
Tapa, Tappa – paper-like cloth made by pounding tapa bark
Tencel – natural cellulose found in wood pulp, economical in its use of energy and natural resources, and is fully biodegradable, made from cellulose in wood pulp, which is harvested from tree-farmed trees
Thinsulate – brand of synthetic fiber thermal insulation
Toweling – linen or cotton
U
Ultrasuede – synthetic microfiber fabric used to substitute suede leather
V
Velcro – nylon fabric used as a fastening
Velour – plush, knitted fabric or textile made from cotton or polyester
Velveteen – a cotton fabric with a pile resembling velvet
Viscose, viscose-rayon – rayon fabric made from viscose (cellulose xanthate)
Voile – 100% cotton or cotton blends including linen or polyester
Vulcanized Fiber – laminated plastic composed of only cellulose
W
Wire cloth – woven of metallic wire
Pictures are taken from the Pinatex website.
Please make sure to read the tags on the piece of clothing before purchasing to make sure the clothes are made with these fabrics. Some fabrics like cotton and polyester are vegan but you should look out for clothes using fabrics such as organic cotton or recycled polyester. The processed for these fabrics are more sustainable and environmentally.
Changing to a vegan lifestyle
So obviously there are MANY vegan materials and fabrics to choose from. Now some of these fabrics are a bit difficult to find for different reasons such as their cost/current price and/or availability, but as the consumer demand keeps changing to veganism, these fabrics will continue to become more and more available.
As mentioned before, I actually cleaned my wardrobe and gave away any clothes that were not made with the fabrics from the above list. I know you may be thinking it was unnecessary to give away the clothes as the piece is already and giving it away won't really help the environment.
However, making the conscious of becoming vegan makes me feel a bit uncomfortable wearing something that I am against even if just waring won't damage the environment. I would probably be considered a hypocrite for using nonvegan fabrics and also fighting to stop the use of nonvegan fabrics.
After giving away my clothes, I honestly can say it feels pretty good to only have a wardrobe made of vegan fabrics. Now I will slowly build my wardrobe with only vegan and sustainable clothes.
When I start to create my own designs and open my own fashion line, I will only use the fabrics listed here. It is my DREAM to create a fashion line using only vegan, cruelty-free fabrics.
Hopefully, this post gives you a better idea of what material and fabrics to choose from when buying clothes. Please make sure to buy clothes that are made of these fabrics. This list is updated to include all fabrics as of 2019. Remember even a small change to your lifestyle or buying habits can help change the world.
Thanks for reading,
Alexandra Linares
xoxo
If you are traveling soon to Barcelona, Paris or NYC, you can check out my travel guides and find out a lot of tips! Don't forget to follow me on my Instagram @itsalexlinaresdiaz and Pinterest!