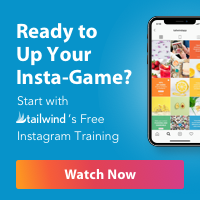 Hello beautiful people! How is everyone? Are you at work, school or holidays? Well whatever you are doing, I am hoping you are so fabulous! Today I am going to talk about my experience in the Valmont Barcelona Bridal Fashion Week 2019 or VBBFW.
It was my first time attending a bridal runaway and I wanted to say that has been a beautiful experience as well as an inspiration and ideas for my upcoming brand.
I wanted to thanks a lot to the Valmont team, who kindly invited me for the whole week to experience at least 1-2 shows a day.
The event was taken in la "Fira Barcelona de Montjuic" (Barcelona, Spain) for the week. I am going to explain to you which designers show I attended and what are the backgrounds in the bridal industry.
Tuesday's designers schedule:
Jesus Peiro: Jesús Peiró makes his wedding dresses by imposing the same demands as a fashion house does. All the phases of the production process are performed in the workshops the company owns in Spain, where a team of highly-specialized seamstresses and pattern creators work under the creative management of designer Merche Segarra.
Cristina Tamborero: her passion for the world of fashion and her obsession with the tiniest details have led her to design Bride and Party collections. Her designs are unique, meticulously made, indulgent and individually tailored. They are all made with the fine, hand embroidered fabrics that perfectly define Cristina's collections. An allusion to age-old haute couture, brought forward to the current day.
Aire Barcelona: came into being in 2004 as a revolution in bridal fashion with the aim of offering excellent designs and patterns for the most discerning brides, at affordable prices. Aire Barcelona has come to be seen as a brand with modern, on-trend bridal and party dresses. High-quality products that march to the beat of the latest fashions. (credit VBBFW)
VBBFW'19

VBBFW'19

VBBFW'19

VBBFW'19

VBBFW'19

VBBFW'19

VBBFW'19

VBBFW'19
Wednesday's designers schedule:
Isabel Sanchis: the firm, characterised by its use of volume and the importance it gives to the feminine figure, applies traditional techniques and embroidery with a modern touch, creating highly feminine items for the contemporary woman. The key to its success lies in dresses more in keeping with haute couture than ready-to-wear. One of its goals is to make the importance of well-made garments be both seen and felt.
Inmaculada Garcia: An innovative firm and a synonym of trust, delicacy, personalisation and quality, formed by the designer more than 15 years ago and firmly established in the bridal sector throughout the world. With operations in 17 countries, its collections are manufactured entirely in Barcelona with fabrics from Spain and the rest of Europe. The company is currently implementing an expansion plan that includes the opening of franchises both at nationally and internationally. (credit VBBFW)
VBBFW'19

VBBFW'19

VBBFW'19

VBBFW'19

VBBFW'19

VBBFW'19

VBBFW'19

VBBFW'19

VBBFW'19
Thursdays's designers schedule:
Isabel Zapardiez: Artisanal and made-to-measure creations for each woman and exquisite tailoring performed in her workshops with her direct involvement. Her collections transport the whole range of female garments to the Haute Couture universe in a recreation of an urban and cosmopolitan woman. Her hallmarks: a wide array of fabrics, the reinterpretation of classical haute couture patterns and innovation. (credit VBBFW)
Yolancris: yolancris is a luxury brand specialising in special occasion and bridal wear, based in Barcelona. Yolancris was founded in 2005 by sisters Yolanda and Cristina, based on a family inheritance dating back to 1985. That is when their brainchild was conceived: revolutionary bridal fashion and dress-making. Yolancris is committed to quality and to small-scale local production and artisan craftsmanship. "Handmade" is more than a description: it is a philosophy, that they put into action at their workshop in Barcelona and at their recently opened showroom-shop on the same city. (credit VBBFW)
VBBFW'19

VBBFW'19

VBBFW'19
(All the pictures are taken by myself)
Friday's designers schedule:
Demetrios: Demetrios James Elias is one of the bridal industry's most prominent designers. With 40 years experience in the industry, the brand's main focus is designing high-quality and show-stopping gowns. With an extensive brand portfolio, the collections are a reflection of the diversity of Demetrios brides – their unique styles and personalities. (credit VBBFW)
Each show was incredible and the haute couture designs and fabrics that they used were absolutely amazing! The bridal business is currently in distant in different countries and is not well recognized the art of these designers. Amongst the guests, we could also find wedding event planners, representatives, buyers, store shops and distributors. The professional trade fair was also available from the 26-28th April and is really worth it to visit if you are planning your wedding or want to a get a lovely guest wedding dress.
And this is it! I hope you have liked it this blog post and perhaps check these designers to see their whole collection.
Thank you so much for reading and have a wonderful day!
If you are traveling soon to Barcelona, Paris or NYC, you can check out my travel guides and find out a lot of tips! Don't forget to follow me on my Instagram @itsalexlinaresdiaz and Pinterest!
With love,
Alexandra Linares