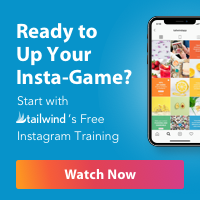 As I travel this world, I'm always looking for good travel bags or just everyday bags for on the go. I found this one travel bag that I needed to share with you guys. Check out my travel bag recommendation below.
Gaston Luga
They are a backpack e-commerce website from Stockholm, Sweden. They sell these amazing bags that are perfect for traveling or even for everyday use. Check out their online catalog at Gaston Luga.
I recently collaborated with them and they've sent me this really cute black and pink backpack and pink purse. Check out these pictures I took during my travels in Paris and London.
This backpack is amazing! The bag is big enough to carry all my small items and replace all my usual big purse/bag I use and small enough to comfortably wear-all-day while walking around. It is also very fashionable that matches with many of my outfits.
Also, the bag is pink! Which is my favorite color! The small pink purse is also the perfect size to hold my passport! Which is super convenient because I needed one lol.
Make sure to Gaston Luga if you're ever in need of travel backpack at a reasonable price! And you can ever get it for a cheaper price with my code ALD15 to have a 15% off on your next purchase!! Not only this…. they also give you a FREE bag with every backpack purchase, how amazing huh?!
Leave a comment with any travel bag recommendation you may have for everyday use or for traveling.
If you are traveling soon to Barcelona, Paris or NYC, you can check out my travel guides and find out a lot of tips! Don't forget to follow me on my Instagram @itsalexlinaresdiaz and Pinterest!
Until next time and I hope you have an amazing Sunday!!
With Love,
Alexandra Linares