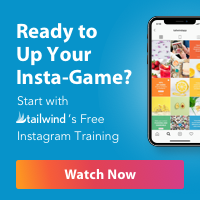 Discover amazing places in OXFORD!
Hello beautiful people! How are you? Well, I hope you are amazing! Today, I am going to share with you the most Instagrammer places in Oxford. We visited only for a weekend but we discover so many places that you will love.
Here is a list of the places that should visit and take your Instagram picture:
Holywell Street's, colorful houses: this an entire street entirely made with colorful houses such as yellow, blue and pink. I love the pink one, what about you?
The Rose & Crown pub, North Parade: this pub is so pretty, with a lot of flowers decorations either outside and inside. It is so worth it the visit!
Ornate door – Land of Narnia: "This is the land of Narnia, where we are now; all that lies between the lamp-post and the great castle of Cair Paravel on the eastern sea." C.S. Lewis stayed along St. Mary's Passage when he wrote the Chronicles of Narnia and passed by this lamp-post every day on his way home.
The Radcliffe Camera: this is probably the most Instagrammed building in Oxford. It is part of the Bodleian Libraries and was constructed since the 1700s.
Magdalen Bridge: this was my favorite thing to do! We had so much fun and you will see many people in the summertime. It takes about 30 minutes and they allow you to bring your dog.
The Bridge of Sighs: this is another famous tourist attraction from Oxford, is a skyway joining two parts of Hertford College over New College Lane in Oxford, England. Its distinctive design makes it a city landmark.
Skyline from the rooftop terrace: you can see the entire oxford city from the rooftop terrace at the Westgate Oxford or the Varsity Club. I would recommend you to have a drink in both places.
So this is lovely! I hope you have enjoyed this post and that you find these amazing Instagrammer places in Oxford the day you travel there!
If you are traveling soon to Barcelona, Paris or NYC, you can check out my travel guides and find out a lot of tips! Don't forget to follow me on my Instagram @itsalexlinaresdiaz and Pinterest!
Have a lovely day x
With love,
Alexandra Linares Diaz