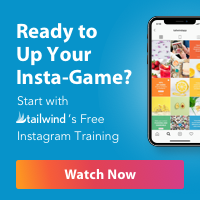 Hey babes! Hope everyone is OK 🙂 I recently had some really tough days on social media consuming my time but now I am feeling much better! I wanted to give my thoughts on the effect of social media in today's world.
Today's topic will be about who "My audience" is in my platforms and its growth.
Last year, I started my Instagram page as a business account to create amazing content on the travel, edits and fashion niche. At the beginning it was so hard due to the algorithm changes, however, I realized that my audience started to grow faster if I post every day. Of course, I had to research and think about how to grow more effectively and what were the best times for each day of the week.
I download the app "Preview" where I can move and organize all of my pictures and videos that I want to upload on Instagram. Also, I use "When to post" app that analyzes the best time to post in a day. With these two apps, I have been able to track my audience and reach and I must say that the increase of followers was pretty good.
Of course, in order to grow your Instagram page (without bots and buying fake followers), you must engage with other bloggers/people that are in your niche and also leave a genuine comment on their posts. I must say that I did the damn expensive giveaways around October-November 2018 and this damaged my account as well as a drop on my engagement.
With these giveaways I gained almost 10k in less than 2 months, however, they were not people interesting on me or my content (they just followed me for the prize). After the giveaways were done, I found a big drop on my followers and I wasn't getting any engagement from them and I lost a lot of audiences. After this experience, I decided to remove all the inactive users and keep the ones that were mostly located in Europe and were active to my account.
I highly recommend staying away from giveaways as it will damage your account in the long-term. Trust me. It is better to build a community rather than a town with no one liking you, right?
After the cleaning, I started to gain more genuine people that were interested in my niche and content and I started to grow slowly day by day. My impressions and reach were so high and my demographics changed completely. I have the UK as my top location, followed by the USA, France, Spain, and Germany respectively. This was my preferences locations from the very beginning. The audience that I currently have ages from 18-24 and the majority are females. They are most active from Monday-Friday from 5-8pm and weekends from 11-12pm. I gained between 70-100 people per day and the majority were from travel and fashion niche in Europe.
I realized that when you removed inactive and ghost followers from your account, Instagram prioritizes you more and thinks that you are an active and clean user so they are more likely to put you on the explore page. Of course, I also used their Instagram and Facebook ads tools but I was spending GBP 2 a day and sometimes it worked well and some other days it did not. I don't recommend it if you don't have a budget, but if you have the money then you should try it and keep testing until you have the desired results.
Not only was my Instagram growing slowly, as well my other platforms such as Facebook and Pinterest were showing growth. On Facebook, my audience is mostly male with the age of 30-54, but they are very engaging with my posts. I have been sharing my posts from Instagram to my Facebook page, however, I will try to get more a female young audience.
My Pinterest page has grown 200% in the past 2 months, and because of this, it has attracted more people to my Instagram page.
Pinterest Analytics

Pinterest Viewers
Recently, I found that the algorithm has changed again and so my engagement and audience started to decrease. You may think… so, what am I going to do right?
At the moment, I am taking a small BREAK to figure out how can I use hashtags efficiently and how to create a viral content that people can enjoy..
I know its hard for many people to hit the explore page but my recommendation so far is to do a daily post at the time where your users are most active, use relevant hashtags that goes with your caption (between 5-20) and mix all of them. Try sometimes in the caption and sometimes in the comment box and see which post works better. Also, good quality and creative content attract more people so you must be able to plan your feed in advance!
As far as I know, Instagram is changing the game again so "likes" may not be as important anymore and your insights (impressions and views especially on your stories) will become more important so now you will have to figure out how to get your impressions higher and hit the explore page one more time every day!
I believe in organic growth but you have to be so consistent and it will come at a time where you least expected! Take a break if you need to do so, social media is a really consuming platform and deserves all the attention but you have to be able to control it and also know yourself when its good to stop for a bit and when to continue.
Next time that I am back to Instagram will be with new ideas and fresh new content ( I still have some New York pictures but I will try my best to get the new shots! )
Thank you for reading and let me know how are you doing with your platforms. Who is your audience?
If you are traveling soon to Barcelona, Paris or NYC, you can check out my travel guides and find out a lot of tips! Don't forget to follow me on my Instagram @itsalexlinaresdiaz and Pinterest!
With love,
Xoxo
Alexandra Linares