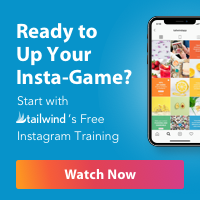 Hello gorgeous people! How is everyone? I hope you are well and enjoying life as much as me! YAY 🙂 So this blog post is going to be about "standard sizing" in retail stores such as H&M, Zara and Mango These brands are making big changes to their sizes, especially as a result of recent customers complaints on providing considerably smaller sizes than expected.
It was recently revealed that many customers find themselves buying larger sizes at these brands due to sizing differences in the UK and European sizes which should be equivalent. For instance, a UK size 12 should be a 40 European size, however, many customers have found that a size 12 at HM is labeled as a EUR 38, which in reality is a size 10.
In order to test these complaints, I decided to do some research by myself and experience it on my own. I went to a nearby shopping mall and picked different items from different brands to experiment. The goal of this research was to see if the same size from these brands will fit according to my size. I am usually a UK8 (36 EUR or Small).
The first item was a ZARA skirt size UK 8 (36 EUR) – DIDN'T FIT. As you can see, I couldn't close the ZIP at all.
The next items were 2 dresses from Mango: Yellow dress size S: FITTED and print dress size XS: TIGHT FITTED. This means that there is no variance or difference between the size S and XS, which in theory the size XS shouldn't fit me at all ( this size usually doesn't fit me on unless it's an oversize or bulked/open dress which is not the case)
The third item was a skirt from H&M: Size UK 8 (36) – it fits me a bit too tight and felt like a size 34. I couldn't breathe when wearing this skirt. Imagine if I had to go for lunch or dinner. I would have to unzip it straight away!!
The last item was a pair of white pants from Mango: size UK 8 (36). It felt like wearing a size bigger than my normal size. I would have to wear tights underneath to help it fit.
WOW! As you can see, sizes from big brands are not delivered as expected and neither according to our body sizes. Only 2 items of the 5 that I tried on fit nicely on this experiment! I love these brands but sometimes I struggle to fit in their items with my body size being not too big but neither too small. When I buy online, 80% of the time, the size comes in 8 (UK) and honestly fits very well. Of course, I have to carefully choose what I am ordering but I have never returned an item due to wrong sizing when buying online.
Perhaps e-commerce online shops are more conscious of having the correct size for their customers in order to avoid returns and refunds.
Well, this has been my experience so far. Although, I will continue buying from these brands as they have recently released (some of them) sustainable collections lines and they are really good! As you know, I am a big supporter of buying fewer clothes and better quality that can last longer as well as checking on the sustainability and process of production of the clothing brand.
What do you think about this topic? Has this happened to you whenever you purchase in store? Let me know in your comment peeps!
Have a lovely week and next blog post will be about BCN guide+NYC guide !
XOXO
Alexandra Linares
If you are traveling soon to Barcelona, Paris or NYC, you can check out my travel guides and find out a lot of tips! Don't forget to follow me on my Instagram @itsalexlinaresdiaz and Pinterest!