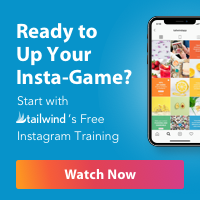 Hello Family! Today I will help you to save money with OMIO and find cheap travels worldwide!! Since I became vegan and a supporter of sustainable options, I am very conscious on how I choose my travel itineraries as well on how I plan my trips. Please follow the steps below to save money with OMIO!
THE BOOKING PLATFORM
The platform makes your planning travel process much easier, cheap and saves you a lot of time! Simply enter your travel dates, departure and arrival destinations and OMIO will give you different options such as trains, flight and coach prices to compare.
You can choose the cheapest travels, fastest and recommended route according to your preferences and you will be ready to book your tickets online!
I would recommend you to download your ticket in your mobile rather than print it (save the environment)!
I recently used to book my upcoming trip to Punta Cana and the deals were pretty good! Can you believe I saved almost 100£ in compare to other booking platforms?! Crazy right 🙂
Don't forget to book your flight tickets across Europe here https://www.omio.co.uk/flights. The platform has also a section of "free things to do" of each city and that will help you plan out your trip, too.
If you're looking to book your next trip either by bus, coach or flight make sure to check out OMIO.
TIPS TO SAVE MONEY
I know it's so hard sometimes to save money, especially when you like yo travel or go out and spend it in clothing, food and drinks… so tentative! But here is my tips on to how to start saving money:
Bills and expenses: I normally breakdown my bills and see which ones are PRIMARY and which are DESIRABLE. I do that month by month and cut down the expenses that are not relevant to me anymore.
Of course primary bills such as water, electricity, phone, wifi etc. should be the ones to pay first and always but try to get the cheapest one.
Pay OFF debts: If you are in DEBT or have CREDIT CARDS or have a LOAN for whatever reason, you should consider to pay those as soon as you can.
I have a huge loan from uni and I have to pay it soon, however, installment plans are available so that makes my life easier.
My time in NYC got me to get a lot of debts and credit card (most expensive city ever). At the beginning I didn't want to pay them back. My partner advised me that it would benefit me in a long-term. He was right! I am almost done with my debts now. I will be able probably to request a new one to invest on my business.
Money aside: you should add on your bank account 20% of your benefits in your SAVING POT every month. This will help you to have extra money in case of any emergencies. I have started to do this and I don't touch that money unless is something urgent.
Collaborate with brands on social media: If you are an influencer, blogger, creator, YouTuber you might get invited to nice things for free. This is the best way to save money, trust me. You will save money and will have fun doing it so get on board with your social media account and start right away!
Paris Trip

NYC Trip
I hope you have enjoyed this blog post and thank you for your time here! Let me know in the comments below what's your favorite transport you use for your holidays?
If you are traveling soon to Barcelona, Paris or NYC, you can check out my travel guides and find out a lot of tips! Don't forget to follow me on my Instagram @alexlinaresofficial and Pinterest!
Until next time!
With love,
Alexandra Linares