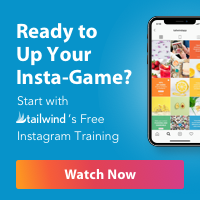 Let's explore London
Finding pet-friendly ice cream shop and cafes in London has become a recent passion of mines as it can be difficult sometimes to find one! They are getting a bit easier to find so I guess more restaurants and shops are becoming more pet-friendly. I found this amazing pet-friendly ice cream shop and sweet shop in Marylebone, London called Dyce London.
The is a really pink small and cute shop that is pet-friendly. They have plenty of options for ice cream with many topping and shakes at a pretty decent price. They even have vegan options as well! The staff was all super friendly and helpful. Check out the below pics of me and my puppy!
Would I recommend it?
The answer is YES!
I love to share recommendations for pet-friendly and vegan spots around London. This spot is really amazing for bloggers and people that literally love PINK, like me hahaha! It is a total place for Instagrammers and all bloggers that love cute places!
The decoration has definitely a really modern architecture with a trendy interior that really fascinated me! As you can see, the floor is represented by melting ice cream, cozy seating pods with bubble tea all over! Alexito (my dog) had so much fun and he also ate a bit of ice cream, well he tried to reach out ha ha ha
Well, this is! I hope you have enjoyed this recommendation and if you are in London, you definitely have to check this place! I am gonna continue to discover more new vegan places and let you know my experience OKAY?
If you are traveling soon to Barcelona, Paris or NYC, you can check out my travel guides and find out a lot of tips! Don't forget to follow me on my Instagram @itsalexlinaresdiaz and Pinterest!
Have a lovely day x
With love,
Alexandra Linares Diaz