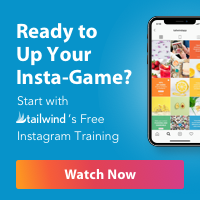 Hello, gals! How is everybody? Hope you are so well! So today's blog is going to be a Paris travel guide! I will write a little bit about what to do in Paris for 3 days and how well you can spend these days. This was my third time in Paris – as you can see I have a Vlog about Paris that you can also check out.
Friday:
Make a trip to the most magical place, Disneyland Paris! You can stay there for the whole day and you will be able to take amazing pictures and do so many attractions. The tickets for 2 adults is about 100 Euros and you can have access to Disneyland Park. The train tickets from central Paris to the park were about 40 Euros for two and took about an hour to get there. We spent the whole day here and we had so much fun! The food and souvenirs were not too expensive so it will be up to you on how much you can spend!
Enjoying DisneyLand with my black/pink backpack from Gaston Luga. Get 15% with my code ALD15 on your next purchase!
Saturday:
Wake up early to catch up the sunrise at the Tower Eiffel. The sun normally rises around 6 AM, so if you get there by 5:30 AM there will be no one around and you should be able to take amazing pictures for your social media platforms or just for your photography career.
Head over to Pont Alexandre III which is 10 minutes with metro from the Tower Eiffel. This magical place is definitely worth the visit early in the morning with no crowd.
Get some breakfast at "Fauchon Paris", it is an amazing place that offers a variety of food from fruits, toast and croissants! ( French Toast and Crepes are so popular in Paris don't forget to try it! ) We spent about 30 Euros and we ate so well! The service was also really attentive!
Walk 5 minutes to Place de la Concorde and explore the beautiful magical popular fountain in Paris. You might get a little wet so don't get to closer if you don't want to get wet!
Take the metro and walk over to Monmartre. Around 11-12pm – tourists usually start to arrive so expect it to be very crowded unless you get there much earlier. Get off at Abbesses or Anvers and walk up about 10 minutes to Sacre-Coeur. This is our favorite place as it's so calming, romantic and you can always lay down to rest or just get some coffee at the nearby amazing restaurants. I would highly recommend you to have lunch or coffee at "Le Maison Rose" so popular and affordable prices!
Finish your day by heading to the Arch del Triomphe at Sunset Time! Get off at Charles de Gaulle Etoile and get there for free with the Paris pass or if you are under 26 (normally 12 EUROS per adult). Do not try and cross the busy crossroad – take one of the underpasses to the entrance below ground.
SUNDAY:
If you were so tired from Saturday… well you will be able to sleep on Monday! HAHA Wake up early and enjoy the amazing morning at the Museum Louvre, Jardin des Tuileries and Palais Royal. The Louvre is not open until 8AM so you can sleep a bit more! If you want to go inside the Louvre, I would recommend you to buy your tickets online WAY in advance or queue as soon as they open. Trust me.
We got free entry as we were under 26 years ( some attractions in Paris are free if you are under this age ) so we decided not to buy ticket and queue..but tickets were not that expensive – about 12 EUROS. However, we had to queue for 5 hours and we almost missed the whole morning. Definitely get your tickets online and queue early morning so you can enjoy the museum! We did see the Mona Lisa but must say it was a super quick trip to the museum as we had to check out from the hotel!
Around Lunch time, we decide to walk around the garden of the Eiffel Tower. It was so amazing but really hot! You can also have lunch at the Bistrot de la Tour Eiffel (Affordable prices and really nice food) – Address: 21 Avenue de la Bourdonnais, 75007 Paris, France.
If you have the time you can go up the Eiffel Tower to the top where tickets for adults over the age of 25 willing to take the 704 stairs to the second floor pay 7 Euros, those aged 12 to 24 years pay 5 euros, and children 4 to 11 pay 3 euros. General tickets with elevator access to the second floor cost 11 euros, 8.50 euros, and 4 euros, respectively.
See how much you can do in a 3 day Paris trip? A LOT! Visiting the most popular tourist places and eating so affordable without spending crazy amounts of money! I love this city so much and I will continue to explore it so I can share more with you guys of places to eat, visit and explore!
This is it gals so I hope you have enjoyed this blog post and let me know when will you visit Paris?? AU REVOIR!
Xoxo
Alexandra Linares Diaz