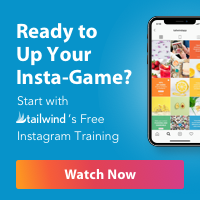 Hello gorgeous people! How is everyone today? I am so happy that I am finally done with my classes and modules for my final year and I can't wait for the ceremony in July. This is the highest achievement I have done so far and I am extremely proud of myself. I celebrated this achievement by attending some shows at the Paris Fashion Week 2019.
I am going to talk about my experience with the 2 shows I attended at the Paris Fashion Week 2019. First of all, I would love to thanks all the designers that invited me last minute, however, due to exams and reports at university I was not able to attend. Hopefully, I get the same invitations for this September 2019 and I can create content to share with you guys!
Right so the first show and one of the biggest I attended so far was from the designer well known as KOCHE! Is a fashion brand established in Paris by Christelle Kocher since 2015. They stand out for their streetwear collections, couture know-how and by attracting a youth generation.
The event was hosted at the Accorthotels Arena, where Drake performed there two weeks after the show. The designer invited most of the fashion students in Paris and she made clear the messages of inclusivity and diversity among her models (mixture of colors and races).
The ready to wear collection was mostly seen as a patchwork and a mix of couture and streetwear. Her collaboration with Paris Saint Germain team in 2018 was seen on the runaway which includes embellished dresses with laces, sequins, uniforms, and other patterns such as a gorgeous orange karate gi combined with an "ostrich-feather chapeau".
AW KOCHE 19

AW KOCHE 19

AW KOCHE 19

AW KOCHE 19

AW KOCHE 19

AW KOCHE 19

AW KOCHE 19

AW KOCHE 19

AW KOCHE 19

AW KOCHE 19

AW KOCHE 19
The next morning we attended the Slouchyz runaway at the Ritz Hotel in Paris. The established brand from Dubai presented for her first time at PFW'19 organized by Fashion Week Studio at the prestigious venue Ritz Paris Place Vendome. Her brand is mostly focused on minimalist pastel tones dresses. The designs and fabrics were made with silks and linens with a deeply loosely against the models'shape. These dresses can be worn either at day or night time. The runaway was featured by women of all cultures and races, therefore, the designer believes as well in inclusivity and diversity.
As many of you know guys, these shows were completely free to enter and I experienced it at a close level. Many of you might have think"how do I get the tickets right?"
According to press and media, big brands normally choose the biggest influencers/bloggers to attend their shows so they can actually drive traffic into their brand website and get higher exposure on their image. However, small minded-bloggers or influencers can also attend to other medium-small shows just by contacting them directly. In this case, I check out the list of brand that will be on the PFW and emailed each one of them explaining my situation and why I would love to attend their runaway.
This list can be found at Fashion Week Online where you can subscribe for 10$ a year and you will get all the dates and times for the fashion shows and events in advance. They normally publish 1-2 months before the shows start so you have plenty of time to contact them and have a 50% chance to get your RUNAWAY PASS! Sometimes I also approach them through Instagram and politely let them know if they could check out my email (if they are very busy they can forget to reply you back!)
I know is very painful to write one by one, however, the experience is unforgettable. You gain a lot of exposure in the fashion industry and you can write a lot of content about it which can make your blog/business stand out!
This is it for today and I hope you have enjoyed this blog post. Let me know in the comments which are your favorites outfits from the shows above? 🙂
Don't forget to stay tuned on my Instagram Stories and be the first one to know about my IG growth online-course + presets that I will be launching very soon! Can't wait to share all the tips and tricks with you.
Have a lovely week and see you next time!
If you are traveling soon to Barcelona, Paris or NYC, you can check out my travel guides and find out a lot of tips! Don't forget to follow me on my Instagram @itsalexlinaresdiaz and Pinterest!
Lot of love xx