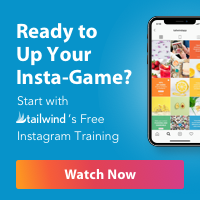 Hello people! I hope you are well. This blog is going to be a short Nyc travel guide, listing the main tourist attractions that you should visit if you ever travel to NYC! I have lived in NYC for a 1 year and my hubby was born in new york so I am so excited to share this blog with you! Here is my top list:
Tourists places to visit:
Central Park: my favorite park forever and ever after hyde park haha! Is so big and of course, the views here are incredible. It has so many exits…but, I would recommend you to get off at 86th street and you will have easy access to the park and good spots.
Has a lot of wide-open spaces, rides, zoos, sculpture, shade trees, ponds, and lakes, there are so many things to do in Central Park.
Brooklyn Bridge: the most amazing bridge I have ever seen in my entire life! Yes, ladies and gentlemen…. this bridge makes me feel so emotional and the shoots here are so breathtaking. To get the best picture, you can catch up the sunrise 5:30 AM or sunset time 8-9pm during the week. In both times, you will find less people and the pictures will come up perfect! I wouldn't recommend you to get here during the weekends, is so pack!!! Take the 5 or 6 train and get off at Brooklyn Bridge station.
Brooklyn bridge by night

Brooklyn Bridge by day
Dumbo: Such a so magical place! I love the people and the food here. There are a few places that you can eat pretty affordable and the views are incredible. You can do a walk around with your friends or dogs and both charming and entertaining. You can fill an afternoon shopping at the many boutiques or stopping by a gallery.
New York Skyline: Empire State, Top of Rock & One World Observatory: most incredible views and panoramic pictures in either of these three observation decks: the Empire State Building, One World Observatory (Freedom Tower) or Top of the Rock at Rockefeller Center. Tickets are normally between 50$ per person. Also, they offer Nyc travel guide and maps for any tourist.
Top of the rock

Top of the rock
Times Square: colorful, vibrant, louder, crowd, skyscrapers, shops and a bit smelly hahaha! This is how I describe Times square. Free to visit and worth it 100%! I would recommend you to get your tickets and watch the lion king broadway, you will never regret it!
China Town: I love this place so much! In fact, I love Chinese food, of course, all the veggies meals!! The busy sidewalks are packed with souvenir stores, bubble tea shops, and markets selling everything from fresh and dried fish to herbs and spices. Locals hang out in leafy Columbus Park for Tai Chi, chess and mahjong. Several places to visit in Chinatown that you will love are Soho and Little Italy.
China Town

Little Italy
9/11 Memorial Museum: Located in a simple, spacious wide-open plaza in Lower Manhattan, this memorial to the lost lives of 9/11 is an essential feature of New York City. The memorial is free to visit.
World Trade Center: The world's most closely watched urban renewal project, the World Trade Center links Tribeca to the Financial District, and brims with innovative architecture, renowned public artwork, and grand open spaces. It has direct, weather-protected access to 12 subways & PATH trains, and most of the City's bus and ferry lines. I loved it because I used to live in New Jersey and the path was working always so well and was very secure!
Flatiron Building: This building is so big and you must visit it and I encourage to do add it on your list! Is a triangular 22-story, a 285-foot tall steel-framed landmarked building located at 175 Fifth Avenue in the Flatiron District neighborhood of the borough of Manhattan, New York City.
Radio City Music Hall: is an entertainment venue at 1260 Avenue of the Americas, within Rockefeller Center, in Midtown Manhattan, New York City. I did got the opportunity to get in, however, I heard is so good! So get your tickets and attend one of their shows!
Statue of Liberty: Guysss!! This is a must-do for visitors to NYC. You will need to plan to spend 4-5 hours to see both islands, but it really is worth it. The views on the boat cruise out to the Statue of Liberty and Ellis Island are wonderful.
Madison Square Garden: omg this place it was like my HOMEPLACE! Now I am writing here in my Nyc travel guide lol, I had my job just 1 minute to Madison and I always was hanging around this area between 7th and 31st. I loved to eat all my veggie soups at Lenwich (affordable place to eat) – also I was BROKE all of the time so my soup gave me energy hahaha (I was an intern, my salary was way too low).
There are many shops and malls around that you can do your shopping! You will be able to see the empire state from this location as well. I had the opportunity to go into the Madison for ROMEO SANTOS CONCERT and is HUGE!
Yankee Stadium: have you ever planned to watch a baseball game on your Nyc travel guide? This is your opportunity to do it! The most amazing stadium to watch any type of sport.
5th Avenue: the most luxury and expensive street in NYC is this one. Big brands and designers will be displayed on this street! Worth a visit.
Bronx Zoo: I visited this zoo and regardless of its location (the Bronx is not well known), I must say that I enjoyed the visit to the animals and is pretty big! You can spend the day here with your family and friends. The tickets for this zoo is around 10-15$ and on Wednesdays IS FREE!
Coney Island: is a residential Brooklyn neighborhood that morphs into a relaxation and entertainment destination each summer. Locals and tourists crowd its beach, the Wonder Wheel, and Luna Park, an amusement park featuring the famed Cyclone roller coaster. Street performers, the Circus Sideshow and the Mermaid Parade in June lend an eccentric vibe. I had so much fun in this place and is so iconic! Free to visit and is 2 hours from NYC city.
Rockefeller Center: is a large complex consisting of 19 commercial buildings covering 22 acres between 48th and 51st Streets, facing Fifth Avenue in Midtown Manhattan, New York City.
Rockefeller Center

Empire State
Washington Square Park: is a beautiful public park in the Greenwich Village neighborhood of Lower Manhattan, New York City. One of the best known of New York City's public parks, it is an icon as well as a meeting place and center for cultural activity. Summertime in this place is so crowded but I would recommend you to visit it. Also, get a go pro to get stunning pictures as NYC has GIANTS Skyscrapers!
Grande Central Station: from a giant celestial ceiling to its secret 'whispering gallery', there is no train station like it in the world. The station is actually a terminal that includes local subways as well as dozens of train tracks destined for locations as far as 3 hours out of NYC. Seeing its beauty is nice, but Grand Central is so much more impressive when you learn the truly fascinating history probably amazing secrets.
So this is it!
I hope this quick Nyc travel guide has helped you to pack and know some places for your trip. These are the main attractions in the city and you will fall in love with each one of them. I wish you a very safe and nice trip!!! Have a lot of fun and remember to utilize to most sustainable transport if you can and eat lot of healthy food!
Don't forget to follow me on my instagram and Pinterest for more inspirational pictures! Check out my other travel posts: Barcelona, Liverpool and Paris!
Lot of love,
xoxo
Alexandra Linares Diaz