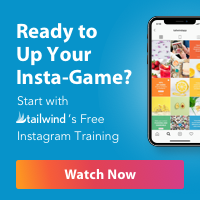 I've worn glasses my entire life as my eyesight isn't great and is progressively getting worse. I recently just got an eye exam to confirm that my sight is getting worse haha! and finally got brand new glasses to replace my old ones which I've worn for a few years now. Mister Spex is a great online shop that offers many different styles of glasses and eye contact lens. Check out my new glasses below:
The Online Shop
Mister Spex is a great online shop for glasses, eye contacts, and sunglasses based out of Berlin founded in 2007. The shop has built a reputation as the leading online optician in Europe by offering a large catalog of about 11,000 models of glasses, sunglasses and also contact lenses from more than 1,500 brand names. They offer these models and brand names at an affordable price so it makes for a perfect gift for this holiday season!
These are some of my personal favorite sunglass styles that I wear. Mister Spex does have similar styles to these:
The online shop also gives you the option to try a selection of glasses of your choice at home! You simply choose 4 glasses that you like, select to try at home, receive the glasses and try on for 10 days. Then you provide the prescription for the glasses you like and you'll receive your new glasses right away! You can also return the 4 glasses to try on different ones. This makes buying glasses so much easier as we all know how tiresome that process can be.
If you're looking to buy glasses for that special someone this holiday season, please make sure to use their discount code XMAS2019 for 15% off on all products!
Make sure to check out this amazing online store the next time you're looking to buy glasses or contact lens!
Until next time,
With Love
Alex
If you are traveling soon to Barcelona, Paris or NYC, you can check out my travel guides and find out a lot of tips! Don't forget to follow me on my Instagram @alexlinaresofficial and Pinterest!