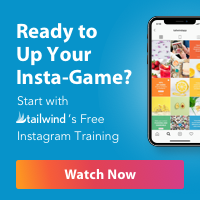 Hello everyone and welcome to the most awaited blog post by all of you! I have received many DMs on how I edit my pictures and what apps I use for all of my edits… so let's start the game!
Hola a todos y bienvenidos a la publicación de blog más esperada por todos ustedes. He recibido muchos DM sobre cómo edito mis imágenes y qué aplicaciones utilizo para todas mis ediciones ... ¡así que comencemos el juego!
HOW DO I TAKE MY PICTURES – CAMERA OR PHONE?
Last year, I purchased a CANON EOS MIRRORLESS M100 but obviously the stock lens was not as good as I expected. I upgraded my lens 3 times… at first I got a canon 50mm fixed lens which was good but I wouldn't recommend it unless you just want to take "portrait" pictures. The quality was good but I wasn't satisfied at all. My second purchase was a 35mm fixed lens, which allowed me to take my pictures wider and also portrait. I started to like them as I could take pictures from any angle, however, the quality still was not good enough for me. My final purchase and the one I currently use is a 17-50mm sigma lens. This lens is heavy but I was recommended as it will be more powerful and I will have better quality pictures. They were right. I really love it and I can take my photo from any angle. I had to buy an adapter for the camera though as my camera is mirrorless and lens has a different fitting. Our next purchase will probably be a canon camera that supports the sigma lens.
I used to take my pictures in JPEG format but….wrong! I switched to RAW which of course takes more space but the quality will be much better and easier to edit. I didn't know until Youtube told me about it lol.
If you take your page seriously for whatever reason, I would recommend to invest in a good camera as I've seen a huge increase in impressions with a camera vs a phone. For me, I usually have to edit a ton when taking a picture with my iPhone X. It's much easier to get the angle I want with a camera.
I. CÓMO TOMO MIS FOTOS – CÁMARA OR MÓBIL?
El año pasado, compré un CANON EOS MIRRORLESS M100 pero obviamente la lente original no fue tan buena como esperaba. Actualicé mi lente 3 veces ... al principio obtuve una lente fija de canon de 50 mm que era buena, pero no lo recomendaría a menos que solo quiera tomar fotografías de "retrato". La calidad era buena, pero no estaba del todo satisfecha. Mi segunda compra fue una lente fija de 35 mm, que me permitió tomar fotografías más amplias y también retratos. Empezó a gustarme ya que podía tomar fotos desde cualquier ángulo, sin embargo, la calidad aún no era lo suficientemente buena para mí. Mi compra final y la que uso actualmente es una lente sigma de 17-50 mm. Esta lente es pesada, pero me dijeron que era más potente y que tendría imágenes de mejor calidad. Tenían razón. Me encanta y puedo tomar mi foto desde cualquier ángulo. Tuve que comprar un adaptador para la cámara ya que la mía tiene ajuste diferente. Nuestra próxima compra probablemente será una cámara Canon que se ajuste a mis nuevas lentes sigma.
Solía ​​tomar mis fotos en formato JPEG pero ... ¡mal! Cambié a RAW, que por supuesto ocupa más espacio, pero la calidad es mucho mejor y más fácil de editar. No lo supe hasta que Youtube me lo contó jajaja.
Si te tomas tu página en serio por cualquier motivo, te recomendaría invertir en una buena cámara, ya que he visto un gran aumento de impresiones con una cámara en comparación con un teléfono. Para mí, generalmente tengo que editar una montón cuando tomo una foto con mi iPhone X. Es mucho más fácil obtener el ángulo que quiero con una cámara.
2 . HOW I EDIT MY PICTURES
As soon as I take my pictures, I transfer them to the Lightroom CC desktop app. You can download it either on your computer and pay a monthly fee – no more than 13 pounds – or you can use their free Lightroom mobile app where you can download it in the App Store.
I select 3 favorites pictures and I add my saved "preset" that are saved on my computer and phone. What are presets? They are customized filters that anyone can develop on the app or desktop and can be easily applied to any picture. At the moment, I do not sell my presets as I only have a few – they are mostly vintage style – but I am currently developing more so when they're ready, you will be able to purchase them.
I edit my pictures on the desktop Lightroom app and then I synchronized with the mobile app. Why I do this? Editing on a computer is much easier and actually keeps the quality of the picture better than editing on your phone. With synchronization, you can continue you desktop edits on your phone. If you only have the free mobile app then I would recommend to download presets online and just use it on the go.
As soon as it's synchronized on my Lightroom mobile app I share them to other filter Apps to add any other effects. I do not save the picture as they will lose quality.
I share it to Snapseed to remove anything that I don't want on the picture using the "healing" option – anything behind me or rubbish on the floor, etc. On the same app sometimes I may use the Tune Image and I auto-adjust if it's necessary. I add some details such as Structure and HDR scape (between 2-3).
After Snapseed, I share it to PicsArt app to add light effects using lens flare and brushes. The app is totally free and you can create as much as you want on there. I spend so much time on this app depending on how I want my picture to look like.
If my pictures shows the sky but it's not as colorful as I want… then Quickshot is my SOLUTION! This app can completely change the sky in all of my pictures when I need a cloudy or sunset background. Is totally free and you can make amazing pictures with beautiful sky backgrounds or add any other elements.
I then share it to RNI FILMS to give it a Final Touch. This app is very vintage and I love all their filters. I only add GRAIN and DUST if necessary. I finally SAVE the picture and SHARE them TO MY INSTAGRAM PAGE @itsalexlinares ♥
This is my process of editing a picture which usually takes me around 1-3 h.
II . CÓMO EDITO MIS FOTOS
Una vez echa mis fotos, las transfiero a la aplicación de escritorio Lightroom CC. Puede descargarlo en tu ordenador y pagar una tarifa mensual (no más de 13 euros), o puede usar su aplicación móvil gratuita Lightroom donde puede descargarla en la App Store. Selecciono mis 3 imágenes favoritas y agrego mi "preset" guardado que se guarda en mi ordenador y teléfono. ¿Qué son los presets? Son filtros personalizados que cualquiera puede desarrollar en la aplicación o el escritorio y se pueden aplicar fácilmente a cualquier imagen. 

Por el momento, no vendo mis presets ya que solo tengo unos pocos, son en su mayoría de estilo vintage, pero actualmente estoy desarrollando más, así que cuando estén listos, podrás comprarlos. Edito mis fotos en la aplicación de escritorio Lightroom y luego las sincronizo con la aplicación móvil. ¿Por qué hago esto? La edición en el ordena es mucho más fácil y en realidad mantiene la calidad de la imagen mejor que la edición en el móvil.  

Con la sincronización, puedes continuar con las ediciones de escritorio en tu móvil. Si sólo tienes la aplicación móvil gratuita, le recomendaría que te descargaras algunos presets ya listos en internet y que solo los utilizes en el momento que desees. Una vez sincronizadas las fotos en mi aplicación móvil Lightroom, las comparto con otras aplicaciones de filtro para agregar otros efectos. 

No guardo la foto ya que perdería la calidad. Las comparto con Snapseed para eliminar cualquier cosa que no quiero en la imagen con la opción "borrar" algo que esté detrás de mío o basura en el suelo, etc. En la misma aplicación, a veces tuneo la imagen un poco usando brillo y otros ajustes de contraste si es necesario. Agrego algunos detalles como Estructura y HDR scape (entre 2-3). Después de Snapseed, lo comparto con la aplicación PicsArt para agregar efectos de luz usando destellos de lentes y cepillos de luz. La aplicación es totalmente gratuita y puedes crear todo lo que quieras allí. Paso mucho tiempo en esta aplicación dependiendo de cómo quiero que se vea mi foto. 

Si mis imágenes tienen  cielo pero no es tan colorido como quiero ... ¡entonces Quickshot es mi SOLUCIÓN! Esta aplicación puede cambiar completamente el cielo en todas mis imágenes cuando necesito un fondo nublado o un atardecer. Es totalmente gratuito y puedes hacer fotos increíbles con hermosos fondos de cielo o agregar cualquier otro elemento. Luego lo comparto con RNI FILMS para darle un toque final. Esta aplicación es muy vintage y me encantan todos sus filtros. 

Solo agrego GRANO y POLVO si es necesario. Finalmente, GUARDO la imagen y la COMPARTE EN MI PÁGINA DE INSTAGRAMAS @itsalexlinares♥ Este es mi proceso de edición de una imagen que generalmente me lleva entre 1 y 3 horas.
3. FINAL APPS / EDITS
Below is a list of other apps that you might enjoy and find it necessary: – Facetune (retouch face, smooth, details and reshape)- Juxtaposer (to add background to the originale picture. An example is the picture taken in my flat with windows views… I mean I actually don't have this view in Tolworth lol but I made it through this app so here you can experiment it and create your own view! If you want to add sparkling effects to your pictures/videos is the best too is – KiraKira, Chiara Ferragni used it a lot for her Christmas pictures. Lastly, – Plotaverse is a really good app and you can make really amazing videos such as this one I made long time – water movements. Unfold and Storyluxe are apps I use to create templates for my stories on Instagram and they are really amazing, sometimes I use really good collages with their templates. If you want to make some vintage videos effects I do use the 8MM app which has 3-4 filters videos and they are very cool as well.
This is it, the above apps are the ones I have downloaded on my phone and I really love each one of them. I feel like we should share our process of editing pictures. We should share our knowledge and support each other.
I didn't have any experience with editing or photography but within one year, I was able to create this editing process. There is so much information out there on editing and they it easily be reached just by searching on YouTube. Instagram is a powerful platform where edited pictures gain a lot of impressions compared to natural pictures. Natural pictures can be good as well but edited pictures control the platform.
One day, I will share my posts naturally with no filters but RIGHT NOW I like it to add filters. It allows me to share my fashion insights and styles.
Hopefully, this blog has offered some helpful advice so please leave any comments below ♥
If you ever need any other tips, just drop a DM or an email and I will get back to you. Nothing comes easy, just work for it and you will be rewarded! Trust this petite simple girl from a small town now living in a big city making her dreams come true, step by step.
Thank you for reading one more time!! Lot of luck with your edits 🙂
III. RETOQUES FINALES
A continuación os daré una lista de otras aplicaciones que podría disfrutar y que le resulten necesarias: - Facetune (retoque de cara, suavidad, detalles y remodelación) - Juxtaposer (para agregar fondo a la imagen original. 

Un ejemplo es la imagen tomada en mi apartamento con ventanas vistas ... Quiero decir, en realidad no tengo esta vista en Tolworth jajaja, pero lo logré a través de esta aplicación, ¡así que aquí puedes experimentarla y crear tu propia vista! Si quieres agregar efectos brillantes a tus fotos / videos es la Lo mejor también es - KiraKira, Chiara Ferragni lo usó mucho para sus fotos navideñas. Por último, - Plotaverse es una aplicación realmente muy buena y puedes hacer videos realmente sorprendentes como el que hice hace mucho tiempo - movimientos de agua.

Unfold y Storyluxe son aplicaciones que utilizo para crear plantillas para mis historias en Instagram y son realmente asombrosas, a veces uso collages realmente buenos con sus plantillas. Si quieres crear algunos efectos de videos antiguos, uso la aplicación 8MM que tiene 3-4 filtros de videos y son fantásticos!
Esto es todo, las aplicaciones anteriores son las que tengo descargadas en mi teléfono y realmente me encantan cada una de ellas. Siento que deberíamos compartir nuestro proceso de edición de imágenes. Debemos compartir nuestros conocimientos y apoyarnos unos a otros.
No tenía ninguna experiencia en edición o fotografía, pero en un año pude he aprendido en cómo editar una foto. Hay mucha información sobre cómo editar y qué aplicaciones usar que se puede acceder fácilmente or ir a YouTube. Instagram es una plataforma poderosa donde las imágenes editadas obtienen muchas impresiones en comparación con las imágenes naturales. Las imágenes naturales también pueden ser buenas, pero las imágenes editadas controlan la plataforma.
Un día, compartiré mis publicaciones naturalmente sin filtros, pero AHORA MISMO, me gusta agregar filtros. Me permite compartir mis ideas y estilos de moda.
Espero que este blog te haya ofrecido algunos consejos útiles, así que espero que me dejéis un buen comentario si os ha gustado :) 
Si alguna vez necesitas algún otro consejo, simplemente envíame un DM o un correo electrónico y me pondré en contacto contigo. ¡Nada es fácil, solo lucha por lo que quieres y serás recompensado! Confía en esta pequeña niña sencilla de un pequeño pueblo que ahora vive en la gran ciudad haciendo realidad sus sueños, paso a paso.
¡Gracias por leer una vez más! Mucha suerte con tus ediciones :)