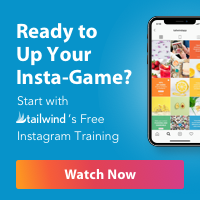 Hi Guys!!!
So after a very busy week in NYC & attending a few fashions shows and touristing the city one more time with my partner… I am finally back home!
This post will be about how I got the invitations for the shows, all the looks I wore in each show and how you can get these invitations for free as well 🙂
Let's start babies!!!
Hola Chikis!
Bueno pues después de una semana muy ocupada en Nueva York y atendiendo a varios desfiles en la ciudad y a la misma vez haciendo un poco de turisteo con mi churro…. finalmente ya estoy de vuelta a casa!
En esta entrada os voy a explicar como conseguí las invitaciones para cada evento, la ropa que use en cada desfile y como podéis conseguir invitaciones gratis!
Así que empezamos bebes!!
1st DAY / 1er DIA
11 – 12 pm ⇒ CUSTO BARCELONA
This was my first show of the week. I was invited again for the second time this year – I already attended their show in February 2018.
The show started pretty well and it was very busy, specially with NYC fashion bloggers, editorials and photographers. The show location was at the Pier 59 Studios and is a big space to hold a lot of events specially in the fashion week. Custo took his daughters to model this time and they did it really well! The collection was so shiny and colorful, playing with brightly colors such as pink, blue metal and gold yellow. Some of them were pretty extravagant for the season, however, Custo recently mentioned that this collection was inspired for the "summer evening after sun". He also played a lot with sequins, glossy textures, patches, transparency dresses or any other element design that could create busy metallic perception into the collection. He also played a lot with geometric and asymmetric patterns that makes you catch your attention with the design.
And this is it for Custo! Now, I am going to let you know how I attended for FREE to this event and how you can experience a real Fashion Week in the big apple! NEW YORK ♥
For the February show, I was looking to all the designers instagram's stories in case they say something about their runaway shows. Custo actually did, and they posted the RSVP email address in order to get your FREE tickets. I sent them an email in and I got two tickets, one for me and for my partner. For the september runaway, I didn't have to send them an email as they actually contacted me straight if I wanted to attend to their show. I had the opportunity to also RSVP 3 more friends who could also enjoy the show. So, if it's your first time and you want to attend a show… is really good to look into all designer's social media and even contact them straight, who know you might be so lucky and ended up having a ticket! If you wish the CUSTO RSVP email address, do not hesitate to contact me and I will give it to you.
Este fue mi primer desfile de la semana. Fui invitada otra vez por segunda vez durante este año – Ya había atendido a uno de sus desfiles el pasado Febrero 2018.
El desfile empezo bastante bien y la verdad es que había mucha gente, especialmente blogeras de moda de Nueva York, editoriales y fotógrafos. El desfile tomo lugar en el Pier 59 Studios y la verdad es que es un lugar bastante grande con una maxima capacidad de gente especialmente en la semana de la moda. En este desfile, Custo puso a sus hijas como modelos esta vez y la verdad que lo hicieron muy bien! La colección era bastante vivido y colorido, jugando con brillantes colores como el rosa, azul metal y un oro amarillo. Algunos diseños eran bastante extravagantes para la temporada, sin embargo, Casto recientemente menciono que esta colección fue inspirada para las "noches de verano después de tomar el sol". Jugo mucho con lentejuelas, texturas lustrosas, transparencia, parches y otros elementos de diseño que hace crear una percepción metálica bastante ocupada en esta colección. También jugo mucho con geométrico y asimétricos patrones que hace captar tu atención con el diseño.
Bueno y eso es todo para Custo! Ahora, os voy a explicar como atendí a estos desfiles GRATIS y como puedes experimentar un verdadero desfile en la gran manzana! NUEVA YORK ♥
Para el desfile de Febrero, me puse a mirar las historias de todos los diseñadores por si decían algo sobre sus desfiles y como atender a ellos. Custo lo hizo. Colgaron la dirección de correo de lista de invitados y poder conseguir los tickets GRATIS. Les envié un correo y conseguí dos entradas, uno para y otro para mi marido. En el desfile de este pasado Septiembre no he tenido que enviar ningún email ya que ellos me contactaron y me preguntaron si quería atender otra vez. Esta vez tuve mas suerte y pude poner en la lista 3 amigos mas para que disfrutaran del desfile. Así que si es tu primera vez y quieres atender a desfiles de diseñadores, no dudes en ver sus redes sociales e incluso enviarles un correo directamente. Puede que tengas mucha suerte! Si te gustaría tener el correo de la lista de invitados de CUSTO para que puedas ir algún día gratis, no dudes en contactarme y te lo dare.
MI LOOK PARA EL DESFILE DE CUSTO
MY LOOK FOR CUSTO SHOW ⇓
YOU CAN BUY THE ENTIRE LOOK HERE
PUEDES COMPRAR EL LOOK ENTERO AQUI
RUNAWAY MODELS / DESFILE DE MODELOS ⇓
5-6pm ⇒ ARTHEARTSFASHION: Alexandra Bujan & Alexandra Popescu-York
This was my second show of the day. This was an event hold by Art Hearts Fashion. It is a top platform in the fashion and art community where artists, designers and celebrity guests comes along to showcase their designs. It is established for national designers in New York, Miami and Los Angeles and beyond.
The first designer was Alexandra Bujan, she is a very young designer and it was her first time presenting her collection in NY! It was designed only for kids, however, she used a classic and neutral colors such as bright brown and white. The dresses were inspired with an Egyptian look and fluffy and isometrics elements around the neck.
Este fue mi segundo desfile del dia. Fue un evento llevado por Art Hearts Fashion. Es una plataforma muy reconocida en el mundo del arte y de la moda. Muchos artistas, diseñadores y celebridades presentan sus diseños en los desfiles. Esta establecido para diseñadores nacionales en Nueva York, Miami y en Los Angeles y mucho mas.
La primera diseñadora fue Alexandra Bujan, es una chica muy joven y era su primera vez presentando su colección en Nueva York! Fue diseñado para niños jóvenes y uso unos colores bastante clásicos y neutrales como el blanco o el color canela. Los vestidos fueron inspirando en un look "Egipcio" y con elementos esponjosos y asimetricos alrededor del cuello.
MI LOOK PARA EL DESFILE
MY LOOK FOR THE SHOW ⇓
YOU CAN BUY THE ENTIRE LOOK HERE
PUEDES COMPRAR EL LOOK ENTERO AQUI
RUNAWAY MODELS / DESFILE DE MODELOS ⇓
The second designer was with Alexandra Popescu-York. The Romanian-born designer now based in New York, is the only designer in the world who has presented artworks of different categories at the same show, at the same time: a collection of fashion couture and a painting exhibition. For this collection she used the black color as an elegant, effortlessly and empowered woman. Playing with a mascara that makes the models more trendy. She creates emotions and concepts not only dresses. She wants to transmit a desire in all her designs.
La segunda diseñadora fue con Alexandra Popescu-York. Es nacida en Romania pero lleva mucho tiempo viviendo en Nueva York, es la única diseñadora en el mundo que ha presentado sus creaciones en diferentes categorías en el mismo desfile: una collection de alta costura y una exhibición de pintura. Para esta colección uso el color negro como elegante, satisfactoria y para una mujeres fuertes. Juega también con mascaras para que las modelos se vean mas tentativas. Ella crea emociones y conceptos no solo vestido. Quiere transmitir deseo en casi todos sus diseños.
2nd DAY/2nd DIA
6-8pm ⇒ ARTHEARTSFASHION: Charles & Ron
The first show was with the designers Charles & Ron. Charles & Ron is a contemporary lifestyle brand; high-end clothing and bags with a distinct Mediterranean flair and a dedication to superior quality. Maltese culture is an integral part of the Charles & Ron design ethic. Their brand's vision is to inspire our customer to be part of the "love affair" and our instantly recognisable Mediterranean style.
This collection was inspired with square and stripes figures, metallic sequins and bright colors such as white, orange and blue.
El primer desfile fue con los diseñadores Charles & Ron. Es una marca contemporánea de alta costura y los bolsos con un aire Mediterráneo y una dedicación de mucha calidad. La cultura Maltesa es una parte muy importante en la ética de Charles & Ron. La vision de la marca quiere inspirar a los clientes ese "aire amoroso" y que se reconozca el estilo Mediterráneos.
Esta colección fue inspirada con figuras cuadradas y rallas, lentejuelas metálicas y vibrantes colores como el blanco, naranja y el azul.
MI LOOK PARA EL SEGUNDO DIA
MY LOOK FOR 2nd DAY ⇓
YOU CAN BUY THE ENTIRE LOOK HERE
PUEDES COMPRAR EL LOOK ENTERO AQUI
RUNAWAY MODELS / DESFILE DE MODELOS ⇓
3rd DAY / 3er DIA
6-8pm ⇒ ARTHEARTSFASHION: Pin Up Stars & Nicola D'errico
The first show was with Pin up Stars. Lightness and elegance, determination and awareness of a 100% Made in Italy product. Sophisticated style, eccentric and naturally refined.The new Spring / Summer 2019 collection by Pin Up Stars leaves nothing to chance. Also for this season the designer Jerry Tommolini has created surprising, vivid prints that confirm the strong character of this brand. Colorful hot-air balloons fill large skirts with a sophisticated charm, costumes and bikinis are balanced to the delicacy of caftans and small tops.
This collection was based with pieces of bikinis with details of embroideries natural shells and and care dedicated handmade work.
El primer desfile fue con Pin up Stars. Ligereza y elegancia, determinación y conocimiento de un producto 100% Made in Italy. Estilo sofisticado, excéntrico y naturalmente refinado. La nueva colección Primavera / Verano 2019 de Pin Up Stars no deja nada al azar. También para esta temporada el diseñador Jerry Tommolini ha creado impresiones sorprendentes y vívidas que confirman el fuerte carácter de esta marca. Coloridos globos de aire caliente llenan faldas grandes con un encanto sofisticado, los trajes y bikinis se equilibran con la delicadeza de caftanes y tapas pequeñas. Esta colección se basó en piezas de bikinis con detalles de bordados, conchas naturales y un cuidado trabajo artesanal dedicado.
MI LOOK PARA EL TERCER DESFILE
MY LOOK FOR THE THIRD SHOW ⇓
YOU CAN BUY THE ENTIRE LOOK HERE
PUEDES COMPRAR EL LOOK ENTERO AQUI
RUNAWAY MODELS / DESFILE DE MODELOS ⇓
The second show was with Nicola D'errico. The company was founded by an Italian artisan tradition strictly from raw material to the final stage of processing and control.
The company produces collections that are the result of continuous research , both in the design phase to the production phase , having invested continuously in high technology but continuing to execute processing steps in hand , to offer a high quality level in the market, providing a product entirely Italian.
This collection is perfect for the guest or a bride to be.
El segundo show fue con Nicola D'errico. La compañía fue fundada por una tradición artesanal italiana estrictamente desde la materia prima hasta la etapa final de procesamiento y control. La compañía produce colecciones que son el resultado de una investigación continua, tanto en la fase de diseño como en la fase de producción, invirtiendo continuamente en alta tecnología pero continuando con los pasos de procesamiento en curso, para ofrecer un alto nivel de calidad en el mercado, proporcionando un producto completamente italiano.
Esta colección es perfecta para el invitado o la novia.
And lastly guys… for the ART hearts FASHION SHOWS I just literally RSVP for the first day on EVENTBRITE. Afterwards, the 2nd and 3rd day I was invited via email. There are plenty of free events and shows that you can attend for FREE.
I hope you liked this post! Lot of kisses and see you very soon
Alexandra ♥
Y bueno lo ultimo chicos, para el evento de Art Hears Fashion, solo me puse en la lista el primer día en EVENTBRITE. Los otros dos días me enviaron una invitación por correo electrónico. Hay muchos eventos gratis y desfiles para atender.
Espero que os haya gustado la entrada!
Muchos besos y nos vemos pronto!
Alexandra ♥
If you are traveling soon to Barcelona, Paris or NYC, you can check out my travel guides and find out a lot of tips! Don't forget to follow me on my Instagram @itsalexlinaresdiaz and Pinterest!