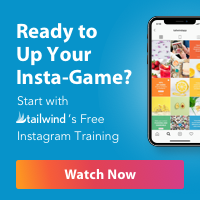 Hey guys!! Today's post will be about the London Fashion Week runaway in September 2018 that I attended.
The first show was on Monday 17th September: IC FASHION SHOW & EXHIBITION. I had the opportunity to see new designers from London showing all their ideas and creations. The styles of the dresses were so colored, extravagant and glossy. Some of them were made with delicate dress fabric and different patches.
This show was free and I just signed up at EventBrite. I was able to invite my two friends and we enjoyed it so much.
Hola Chicos! La entrada de hoy será sobre la semana de la moda en Londres del pasado Setiembre 2018.
El primer desfile fue el Lunes 17th de Setiembre en: IC FASHION SHOW & EXHIBITION. Tuve la oportunidad de ver nuevos diseñadores de Londres exponiendo sus ideas y creaciones. Los vestidos eran muy llamativos, extravagantes y brillos. Alguno de ellos fueron fabricado con tela delicada y usando diferentes parches.
⇓BELOW ARE THE PICTURES OF THE RUNAWAY ⇓
ABAJO TENÉIS LAS FOTOS DEL DESFILE
Photographer: Jabba Photo
For this show I had no much time to choose a nice "outfit", however, I decided to wear a street-style with my new sneakers from FILA. The supper glasses are from "HermosaSunnies". She is a sunglasses designer and definitely I fall in love with these blue square sunglasses. They are so trendy lately alongside with the cat fish style.
Para este desfile no tuve mucho tiempo de escoger un buen look ya que ese mismo día volvía de Nueva York así que decidí poner unos vaqueros y una camiseta blanca básica. Estrené mis nuevas zapatillas de FILA. Las super gafas son de Hermosa Sunnies. Ella es una diseñadora de gafas y la verdad es que me gustaron mucho. Hoy en día son tendencia junto con las gafas de estilo de gato.
⇓MY OUTFIT FOR THE SHOW BELOW ⇓
MY LOOK PARA EL DESFILE
Photographer: Frank Balbi Hansen
---
And the last shows I attended were at the London Fashion Week Festival. I had the opportunity to be invited by LFWF and also get a ticket to attend a designer showcase and 3 trendy runaways.
The first show was with BobbyAbley: is known for his unique charm, wit and humour, blending nostalgic and playful imagery with a contemporary menswear design. Launching his namesake label in 2012 and receiving a place on the prestigious MAN catwalk for the inaugural London Collections: Men, Bobby Abley is one of the breakthrough menswear names of recent years. Now is part of the newgen platform From the London design studio, Bobby Abley has taken the international markets by storm and is available exclusively through the worlds leading retailers. Firmly established and instantly recognisable the unstoppable momentum of the Bobby Abley brand continues.
Y los últimos espectáculos a los que asistí fueron en el Festival de la Semana de la Moda de Londres. Tuve la oportunidad de ser invitada por LFWF y también obtener un boleto para asistir a un desfile de un diseñador y a 3 desfiles de tendencia. 





El primer espectáculo fue con BobbyAbley: es conocido por su encanto, ingenio y humor únicos, combinando imágenes nostálgicas y lúdicas con un diseño de ropa masculina contemporánea. Bobby Abley, que lanzó su sello homónimo en 2012 y recibió un lugar en la prestigiosa pasarela MAN para la inauguración de colecciones de Hombres: Londres, es uno de los nombres de moda masculina más innovadores de los últimos años. Ahora es parte de la plataforma newgen Desde el estudio de diseño de Londres, Bobby Abley ha conquistado los mercados internacionales y está disponible exclusivamente a través de los principales minoristas del mundo. Firmemente establecido y reconocible al instante, el impulso imparable de la marca Bobby Abley continúa.
⇓BELOW ARE THE PICTURES OF THE RUNAWAY ⇓
ABAJO TENÉIS LAS FOTOS DEL DESFILE
OWN PICTURES/FOTOS PROPIAS
The 3 Trend Styles shows were:
Las 3 tendencias de los siguientes desfiles fueron:
PATRONES DE CUADROS Y RALLAS/

CHECK MATES
OWN PICTURES/FOTOS PROPIAS
2. PRINT CHARMING/IMPRESIONES
OWN PICTURES/FOTOS PROPIAS
3.PROMOCIONES/PROM
⇓MY OUTFIT FOR THE SHOW BELOW ⇓
MY LOOK PARA EL DESFILE
⇓BUY THE LOOK/COMPRA EL LOOK⇓
Jumpsuit/Mono: Prettylittlething
Sunglasses /Gafas: HermosaSunnies
As you can see, the 3 trendy styles were the most popular for the festival alongside with other styles such as animal print, modesty dressing, gloss, statement headwear, luxury fringing, leather and hoods. You can always mix them and try to make your own and unique design.
And this is it my friends! I hope you have liked this post so much and I will be posting another one next week. What do you think it will be about? Let me know in your comments! Lots of kisses and have a lovely week. X
Alexandra Linares ♥
Como podeis ver, los 3 diseños fueron los mas populares en el festival junto con otras tendencias cómo impresiones de animal, vestidos modestos, brillos, accesorios en la cabeza, flecos lujosos, cuero y capuchas. Siempre puedes mezclar estos y hacerte un diseño a tu manera.
Y eso es todo por hoy chicos! Espero que os haya gustado y mi próxima entrada será la semana que viene, de que crees que voy a hablar? Decírmelo en los comentarios! Un beso enorme y que paséis buena semana.
Alexandra Linares ♥
If you are traveling soon to Barcelona, Paris or NYC, you can check out my travel guides and find out a lot of tips! Don't forget to follow me on my Instagram @itsalexlinaresdiaz and Pinterest!