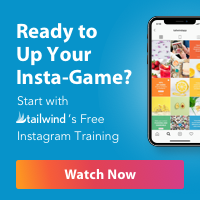 Bartending masterclasses are always a blast! You learn from some of the best bartenders in the pub and you can create a cocktail with them! I was invited to a Masterclass at Bonds in Mayfair London and had a great experience!
What is a Masterclass?
If you've never attended a masterclass, let me give a bit of detail about what this type of class is all about. A bartending masterclass is a short class of about an hour or so hosted by a pub or restaurant. The bartender would teach a group of attendees on how to create cocktails such as mojitos or margaritas.
As I mentioned above, I was recently invited to a masterclass hosted by Bonds in Mayfair, London and let me tell you, I had so much fun! The drinks we made came out great and the class even included a nice meal!
Dinner at Bonds
I had a vegan chilli meal and it was called the "The Vegan Quinoa Chilli" with rice, tortilla chips, guacamole, vegan mayo, and spring onions. Here's a picture of this tasty meal:
Making the Drinks!
After eating dinner, we started to create the drinks! As a group, we made cocktails such as mojitos, old fashioned, and margaritas. Check out some of the drinks we made below:
This masterclass was one of the best that I've done! Not to mention the food was really tasty! Please check out Bonds if you are in the Mayfair area for a drink! Look out for the next masterclass hosted by Bonds!
If you are traveling soon to Barcelona, Paris or NYC, you can check out my travel guides and find out a lot of tips! Don't forget to follow me on my Instagram @alexlinaresofficialand Pinterest!
With love,
Alexandra Linares