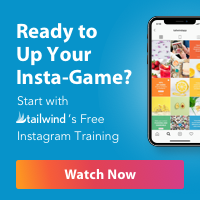 Bon Jour mon Amis!!!!!
So this Blog – Vlog is about my weekend birthday away in PARIS! Yes, for the second time I've had the opportunity to spend my 25th celebration day in this gorgeous city alongside with my partner.
It was an intense weekend, we stopped by the most tourist places and we walked a lot with a really HOT HOT weather!!
Alright sooooo let's start!
Hola Amigos!!!!!
Bueno, pues este blog y video es sobre mi finde-cumpleaños en Paris! Si, por segunda vez he tenido la oportunidad de celebrar mis 25 años en esta preciosa ciudad junto con mi pareja.
Fue un fin de semana muy intenso, pero la verdad paramos en todos los sitios mas turísticos de la ciudad y caminamos muchos con la oleada de sol que hacia!!!
Buenos pues nada, vamos a empezar!
SATURDAY ITINERARY:
We stopped by the Musee du Louvre and was really incredible to see, I think I got impressed more than the first time.

We had lunch at the Palais du Louvre. Such a really nice lunch, very yummy! I had a mushroom cream pasta and Alex got a chicken roasted with vegetables and potato. The price for that meal was quite expensive but we

stay there as it was my birthday! I would recommend you to go there if you would like to enjoy the louvre views.
After lunch, we went to the Arc du Triomf. It was packed at the time we went… everyone was taking pictures in the middle of the road – very common if you want it in from of the Arc. We did not have the time to go upstairs of the arc, however, I would highly recommend you to go as you can see the entire city. If you are under 26 age and you are form Europe, the entrance is FREE! So Enjoy! 🙂
SABADO ITINERARIO
La primera parada fue el Museo de Louvre y la verdad es que fue realmente increíble de ver. Creo que me gusto mas que la segunda vez.

Comimos en el restaurante Palais de Louvre. Que bien comi, muy sabroso! Tuve una pasta de champiñones y Alex se cojio un pollo al horno con verduras. El precio de la comida era relativamente carillo pero quisimos comer allí por mi cumpleaños. Lo recomiendo bastante si deseas disfrutar de las vistas del museo.

Despise de comer, nos fuimos al Arc del Triomf. Habia mucha gente la verdad, ya que en el medio es donde la mayoría quiere tener la super foto del Arc. No tuvimos tiempo de subir arriba, pero realmente recomiendo que subas para que veas toda la ciudad. Si tienes menos de 26 y eres de la union europea, la entrada seria gratis así que disfruta!
We had to run back to the hotel to get change and ready for the sunset in the Tour Eiffel. And here is a funny story……. As I was tired, I just fall asleep a little bit and Alex in the meantime (he did it with his good intention), wanted to iron my super dress and have it ready for me when I get up. He didn't check the griddle properly and unfortunately burnt a piece of my dress and made a huge whole !!!!! I suddenly woke up and I was about to cry lol TRUST ME! However, I decided just to cut the part that was burnt and see how it will look at the end! Luckily, when I put on my dress everything looked so fine and I couldn't even notice the part that was cut.

After this fact, we had to run all over to catch the sunset, however, the taxi left us on the wrong side of the Tour… LOL. So go and run all the way up for the picture ahaha! Every time I remember it is just so funny :')
After this, we had dinner at the Trattoria del Angelo. I think it was one of the best burger I ever tried! I highly recommend it to go there as the price is not that expensive. Afterwards, we went home to rest as we were so tired from walking all day.
Tuvimos que correr hacia el hotel para cambiarnos y estar listos para ver el atardecer en la Torre Eiffel. Aquí es donde os explico una divertida historia…. Estaba muy cansada así que me dormí un poco y Alex mientras tanto (lo hizo con toda su buena intención), quizo planchar mi vestido para que lo tenga listo cuando me levante. El pobre no chequeo la plancha y por desgracia me quemó una pieza de mi vestido, haciéndole un agujero enorme! Me levante de repente y la verdad quería llorar, CREEME jajaja! Sin embargo, decidí cortar la parte que estaba quemada y ver como quedaba al final. Felizmente, cuando me puse el vestido todo parecía estar bien y no pude notar ni el corte ni lo que se había quemado.

Después de este suceso, tuvimos que correr para alcanzar el atardecer, sin embargo, el taxi nos dejo en la otra punta del la Torre Eiffel… Así que venga a correr hacia el otro lado para tener mi foto haha! Cada vez que lo recuerdo me rio la verdad :')

Cenamos en la Tratoria del Angelo. Creo que allí me comi una de las mejores hamburguesas que he probado en mi vida. Lo recomiendo bastante y no es muy caro. Al final de la cena, nos fuimos al hotel a descansar ya que habíamos caminado mucho.
SUNDAY ITINERARY:
Our first stop was Sacre-Coeur Montmatre. It took us 30 minutes by train to get there. Wasn't that bad the commute. When we arrived, it was extremely packed – well it was Sunday so I couldn't expect less. Alex really loved this place, the monument is enormous and it has its own village around, which makes you fall in love very quickly! As we were walking, we decided to get a portrait paint of both from one of the Paris experts painters! Really loved it. We had lunch at the Bella Italia and it was very cheap! Pizza time is not a bad idea on a vacation trip!
DOMINGO ITINERARIO
Nuestra primera parada fue Sacre-Coeur Montmatre. Nos tomo unos 30 minutos llegar allí con el tren. No estaba mal el trayecto la verdad. Cuando llegamos, hacia demasiada gente – bueno no me podia esperar menos un domingo. Alex le gusto mucho este lugar, el monumento es muy grande y tiene su propio pueblecito que te hace enamorarte de el muy rápido. Mientras caminábamos, decidimos hacernos un retrato de pintura por uno de los pintores que estaban en el pueblo. Me encanto mucho la verdad. Después de eso, comimos en la Bella Italia y la verdad que era bastante barato. Me encanta comer pizza aunque este de vacaciones!
After lunch, we went to visit the famous cathedral of Notre Dame. Last time I did not go inside so this time I decided to visit it and be a bit more curious. It has been built for over 800 years now and its continuos renovation keeps growing every year. If you are religious, you are really going to enjoy but I you don't, not a problem, is very impressive to see it anyway.

After the Notre dame, we went to Champs- Elysees to walk around and have our last dinner. We ended up going to the restaurant Unisex – Bar. It is at the end of the aisle and it has a cohesive and red look that makes you get in straight away.
So that's it! If you have never been in Paris and you would like to explore it for a weekend, those 5 places mentioned above are the best to visit. Be prepare to walk a loooooot!
Después de la comida, fuimos a visitar la famosa catedral de Notre Dame. La ultima vez que fui no entre adentro y esta vez decidí hacerlo ya que me sentía un poco mas curiosa. Lleva creado por mas de 800 años y lo continuan renovando cada añ0. Si eres religioso, la verdad es que te va a encantar, y si no lo eres, no pasa nada, te va gustar igual.

La ultima parada fue Champs-Elysees. Allí caminamos un poco y tuvimos nuestra ultima cena en el restaurante Unisex. Esta al final del pasillo y tiene un look rojo y cohesivo que hace que entres allí directamente.
Eso es todo! Si nunca has estado en Paris y te gustaría visitarlo solo por el finde, estos 5 lugares que he mencionado son los mejores para visitar. Prepárate para caminar muchoooo!!!!
Musee du Louvre
Tour Eifel
Arc Du Triomf
Sacre-Couer Montmatre
Champs-Elysees
Thank you for reading this post! Hope you have enjoyed and maybe one day you get to know this wonderful city!
Muchas gracias por leer este blog! Espero que os haya gustado y tal vez algún día visitéis esta maravillosa ciudad!
Alexandra Linares ♥
If you are traveling soon to Barcelona, Paris or NYC, you can check out my travel guides and find out a lot of tips! Don't forget to follow me on my Instagram @itsalexlinaresdiaz and Pinterest!