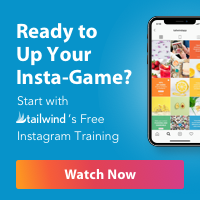 Hi Family! I hope you are well 🙂 In today's blog post I will be featuring the best London bar to try vegan dishes.
Last month I was honored to attend the VEGANUARY event at Slug & Lettuce located close to Aldgate Station.
I had so much fun and I enjoyed the food a lot! If you ever looking for vegan food in London, Slug & Lettuce has you covered. See below their vegan menu:
VEGAN MENU
Say hello to tantalizing your taste buds with Slug & Lettuce's wide range of vegan choices on its menu.
You can even treat yourself to a strawberry or passionfruit Vegan Fake Shake cocktail and maintain your go-green style of living without sacrificing a good time.
Vegan Pizza

Vegan Snacks

Vegan Shake Cocktails
Begin your vegan feast with a sumptuous serving of Sticky BBQ Sauce Steamed Bao Buns. Fancy something a little lighter for your main?
Slug & Lettuce's Smoky Soya Sloppy Joe Toastadawith vegan bacon-flavoured crumb, Violife grated mature, onion, peppers and vegan mayo or the Halloumi and Avocado Sandwich or Wrapwill satisfy your vegan cravings.
Go guilt-free with vegan options under 700 calories on the menu with the Quinoa, Chickpea & Butternut Squash Salador Super Mixed Saladwith cucumber, onion, avocado, peppers, soya beans and tomatoes finished with omega and sesame seeds.
MAINS
Go wild with the hand-battered Halloumi and Chips, Smoked Cheeze and Beetroot Tart, a vegan cheeze filling with a butternut squash & onion chutney, encased in a beetroot pastry tart, Pesto Linguinefeaturing a linguine pasta bound in almond pesto with wilted spinach, slow-roasted tomatoes and sautéed mushrooms.
The Quinoa Chillior Thai Curry is a coconut curry with cauliflower, green beans, mangetout and peppers, served with basmati rice.
Make friends green with envy as you tuck into the drool-worthy Moving Mountains B12 Burger, featuring a plant-based meat-free burger, layered with red pepper houmous, lettuce, smoky soya sloppy joe and Violife grated mature, all in a toasted sesame seed beetroot bun and served with vodka Bloody Mary dip with topped nachos.
TO SHARE
If you looking for a challenge, grab your friends and split sharers with the vegan Quinoa Chilli Nachosor Vegan Feast with Friends, featuring all of your favourites, including the Smoky Soya Sloppy Joe-Topped Nachos, Baked Falafel Bites, Sticky BBQ Jackfruit Steamed Buns, olives and flatbread topped with a vegan bacon-flavoured crumb and Violife grated mature.
Vegan Drinks

Vegan pasta
DESSERTS
Lastly, get the fruity Blackcurrant Mousse Barwith raspberry coulis or the delightfully decadent Salted Caramel Biteswith a chocolate-flavoured sauce.
I hope you have enjoyed this blog post and thank you for your time here! Let me know in the comments below what's your favorite vegan dish?
If you are traveling soon to Barcelona, Paris or NYC, you can check out my travel guides and find out a lot of tips! Don't forget to follow me on my Instagram @alexlinaresofficial and Pinterest!
Until next time!
With love,
Alexandra Linares