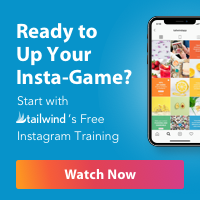 Hey guys! Hope everyone is well and enjoying your week so much! I have been pretty busy with my portfolio and other projects so I AM SORRY i didn't post this blog before, but today I am back with a Barcelona travel guide!
Today I am going to share top Tourist spots of Barcelona, why you should visit and some tips to get there for free! I have been raised in "Figueres", Spain, which is an hour away from Barcelona, however, I haven't been able to explore the city as much as I did recently. So here is my travel guide of Barcelona city YUHU!
Let's start!
LA SAGRADA FAMILIA
Sagrada Familia


Sagrada Familia
La Sagrada Família is one of Gaudí's most famous works in Barcelona. It's a giant Basilica that has been under construction since 1882!!! Yes, and it's not expected to be completed for some time yet.
The best times to visit the church are from 3-6pm, however, expect to always be crowded every day at any time as is one of the top tourist's places in Barcelona. You can walk around and get into the church inside for free. There are 2 different sites of the church, the one by Gaudi and the other one made by the famous Catalan architect who has not completed the project yet.
ARC DE TRIOMF
Arc de triomf

Arc de triomf
Such an amazing and the best arch in Barcelona! Is a MUST visit this place. Was built in 1888 and over 80 years after the Parisian monument, is quite different from its predecessors from its size alone (with a height of approx. 30 m, it is half the size of the one in Paris for example). You can spend a little while walking around the arch, checking out other sculptures and motifs. After having looked at the arch, take a walk through the arch and down the palm-tree-lined avenue, all the way down to the park in order to enjoy the arch's magnificence from afar. Cyclists, skaters, giant bubble-makers and street artists will make your walk all the more enjoyable. Don't miss the green parrots that love flying from palm tree to palm tree, and the beautifully-designed street lights.
MONTJUIC
Montjuic

Montjuic
I LOVED THIS PLACE SO MUCH! Yes, just 10 m walk from "Plaza España" station and you will find the most and beautiful amazing waterfalls in Barcelona. It is visited by the majority of tourists nowadays who are attracted by its museums, gardens, sporting venues, viewpoints, and tourists attractions. I would recommend you to start the journey by visiting the Montjuic castle – breathtaking views – and ending with the Grec Theather gardens, which was built in 1929.
BUNKER DEL CARMEL
This is probably my favorite spot from Barcelona! The views, the peace, and the environment is everything! The bunkers are said to be one of Barcelona's best-kept secrets, although they are becoming an increasingly popular spot to visit. They bunkers offer the most incredible panoramic views of the city, enabling you to see all the major landmarks and monuments at once. I can believe that I lived in Spain for so many years and I have never visited… but you must do it! You can either go by bike or motorbike but I would recommend you to go during the week and on weekends are tend to be a crowd.
Bunkers

Bunkers
PALAU DE LA MUSICA CATALANA
Definitely one of the most amazing and largest music concert hall in the whole country! Barcelona takes home the number 1! As well, I have never visited (not even when I was in school), however, the first time I got here with my photographer we both were so impressed! From the outside alone it is an impressive building with it's old and new sections sitting side by side in perfect harmony.
The building was designed by architect, Lluís Domènech I Montaner and built between 1905 and 1908. It was designed as a home for Barcelona's choir, the Orfeó Catalá. The amateur choir still perform at the venue today.
This is a 2,146 seat venue with an ornate glass roof – the main setting for concerts and recitals. It is not possible to enter the majority of the building without a ticket for a guided tour. The tours are available in Spanish, Catalan, French, and English. The English speaking tours take place on an hourly basis and last for approximately fifty minutes. We got our guide tour in Spanish and last 1 hour. Best times to come here is lunchtime during the week! YAY!
Palau de la musica catalana

Palau de la musica catalana

Palau de la musica catalana
PARK GÜELL
The Park Güell is a must visit while in Barcelona! You can book your tickets and a guided visit for this park but I would recommend you to get there super early (before 8:30 am) to get in there free and take as many beautiful pictures as you want!
The park contains amazing stone structures, stunning tiling, and fascinating buildings. Gaudí was strongly influenced by natural shapes and used them in his work.
At the top of Güell Park is a terraced area where you get a wonderful view of the park and of Barcelona City. The vibrant colors of the tiles are truly breathtaking.
PARK DE LA CIUTADELLA
Is a green area located in the heart of the city that was constructed during the 19th. The park has a small lake, a fountain and wide grass areas where you can sit, relax and enjoy a day at the park. You can also find the Parliament of Catalonia in Ciutadella Park. The nearest stop is called "El born, Ciutadella zoo". I posed and enjoyed the warm weather that day! Do I look hilarious? OKEY… YES, A LITTLE BIT HAHAHA!
Park de la Ciutadella

Park de la Ciutadella

Park de la Ciutadella
CASA MILÀ
Casa Milà is the last building of the ingenious architect Antoni Gaudí before he devoted himself completely to the construction of the Sagrada Familia. The residential building is located in the district Eixample and is one of the most famous and impressive buildings of the Modernisme.
"La Pedrera" translates to "the quarry house". Casa Milà got this nickname because of the unusual construction. The large stone slabs of the facade were attached first and then worked on by the stonemasons. And the facade, with its irregular shapes, reminds of a quarry.
The front of the house looks like a massive rock, broken only by wavy lines and iron ornaments. The bright stone and the otherwise colorless facade of this building distinguishes it from Gaudí's other works and looks very expressionistic. The house consists of two components, which are connected only by the facade, the ground floor, and the roof. Each has its own yard and entrance. The tickets entrance starts from 22 EUR and I recommend you to go there during the week to avoid crowd people!
CASA BATLLO
Casa Batlló is one of the two great buildings designed by Antoni Gaudí on Passeig de Gràcia.
From the outside the façade of Casa Batlló looks like it has been made from skulls and bones. The "Skulls" are in fact balconies and the "bones" are supporting pillars.
Gaudí used colors and shapes found in marine life as inspiration for his creativity in this building e.g. the colors chosen for the façade are those found in natural coral. Unfortunately is under construction when I was in Barcelona so I wasn't able to take my pictures, however, is a must visit YES OR YES if you ever travel to Barcelona… just look at the construction made on these pictures… AMAZING GUYS!
OK SO…. This is it!!!! I hope you have enjoyed reading my travel guide from one of my favorites cities and hopefully you get to know and visit Barcelona! The weather, the people and the food are EXCELLENT! I will definitely retire in Barcelona, such a great plan yeah?
Let me know if you found this blog post helpful and you liked it in the comments section.
Next blog post this week: NEW YORK !!!
If you are traveling soon to Paris, you can check out my travel guides and find out a lot of tips! Don't forget to follow me on my Instagram @itsalexlinaresdiaz and Pinterest!
Lot of love,
xoxo
Alexandra Linares