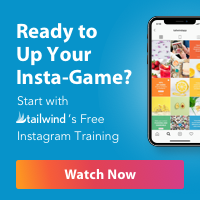 Hello Guys! I am back one more time! 🙂 I am going to share with you my experience of the runaways from the AW19 London Fashion Week.
First of all I would like to thanks to all the designers that invited me to their shows. (THANK YOU!)
This year LFW autumn/winter 2019 has been emerged with a lot of style inspiration from influencers, models, content creators, however, hair accessories has been seen as the most top trend in the runaways and also on the front rows.
Featuring neon and vibrant colors, as well as zebra and animal print. The lime polo necks has been seen in each corner and wore by many guests and influencers.
Day 1 of LFW: I attended the lsahauk show – they are a contemporary luxury label designed in the UK, using the finest quality material and skilled craftsmanship on each garment. The collection was inspired by the planets, stars and space.
This collection is designed for the most feminist women. It makes you feel very elegant, refine and also sexy! The prices are a bit higher, however, I would purchase one of them for a special event.
The second show I attended was from Fashion Scout 2019. Zeynep Kartal designs were spotted on celebrities such as Louisa Lytton, Winnie Harlow, Rochelle Humes, Maria Borges and many more! Their presence in the fashion industry has rapidly increased in the past few years and their designs has been seen a lot on the red carpet events!
ZK AW 2019 COLLECTION

ZK AW 2019 COLLECTION

ZK AW 2019 COLLECTION
Day 2 of LFW: I was able to attend to different shows from Fashion Scout: 1×1 studio, Aurelie Fontan, Bowen Hu and Shie lyu. They are four young designers who were presenting their designs for the very first time at LFW. The designs were a mix of a classical, oversize and extravagant garments! Aurelie Fontan shows off her circular and encompass suistanibility designs on each of her works with a focus on bio-design and how to make fashion more sustainable. She has earned 3 awards and has been featured in VOGUE UK, WWD and many more.
Shie Lyu AW 2019 COLLECTION

Shie Lyu AW 2019 COLLECTION

Shie Lyu AW 2019 COLLECTION

Bowen Hu AW 2019 COLLECTION

1×1 AW 2019 COLLECTION

Aurelie Fontan AW 2019 COLLECTION
The next show was from Kalissi Vienna – the incredible designer based between Vienna and London launched her luxury-ready to wear women collection at the LFW. Their designs are very extroverted and retro style as she utilizes vibrant colors and flower patterns. The garments are also made on a sustainable and ethical way as stated by the designer Christina Hdrlicka.
Kalissi Vienna AW 2019 Collection

Kalissi Vienna AW 2019 Collection

Kalissi Vienna AW 2019 Collection

Kalissi Vienna AW 2019 Collection
And my last show was from Simon Mo, who graduated with a BA Womenswear degree at Central Saint Marins, London and has collaborated with British Fashion House, Alexander McQueen and Nathan Jenden's "Mask" in Shanghai.
His collection was inspired by an herbalist and chemistry theme all over his designs. Pastel colors and a mix of tartans patterns were the most seen garments as well as a hats design and blazers.
This is it! I hope you have enjoyed this blog post and don't forget to follow me on my Instagram for more styles and trends in fashion. My next blog post will be about AW PFW 2019 (my first time :O !!! )
I would encourage you to check all these new designers and support them. Their work is incredible and I get inspired by each one of them! Lot of love babes xx
If you are traveling soon to Barcelona, Paris or NYC, you can check out my travel guides and find out a lot of tips! Don't forget to follow me on my Instagram @itsalexlinaresdiaz and Pinterest!
(All pictures are taken and edited by myself)