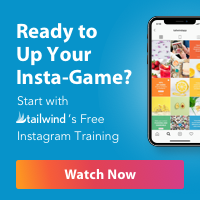 Hi Guys! This post is about of what will some outfit ideas on themost trendy color for this upcoming season: AUTUMN!
I think it's one of my favorites seasons of the year, alongside with summer! I am not a winter person to be honest…:(
Hola Chicos! Esta entrada va a ser sobre los colores mas llamativos y que van a ser tendencia este OTOÑO!
Creo que es una de mis favoritas estaciones del año, junto con el verano claro! No soy chica de invierno la verdad… 🙁
In less than a week I am traveling back to NYC to attend some fashion shows and this is how I am currently feeling: SO F***** EXCITED!!!! Yes, the time of the year where everyone dresses like a weirdo fashionable with all their trendy outfits haha – yes! that time has arrived ♥ But I love it SO MUCH!
En menos de una semana estoy viajando de vuelta a Nueva York para atender a algunos shows de moda y este es mi estado actualmente: ESTOY SUPER EMOCIONADA!!! Si, ese momento del año donde todo el mundo se viste super exagerado con sus prendas jajaj – si! Ese momento ha llegado ♥ Y es que me encanta MUCHISIMO!!
A post about FWNYC September 2018 will be posted in a few weeks and hopefully a video as well so you can experience it closer.
I did a shooting with my friend Heidi and we didn't plan it but we actually wore the same color outfit….
I wore a jogger trouser and a shirt from Zara. Joggers are very trendy lately and if you combine it with some nice heels either close or open, it will look so fashionable. The heels I am wearing below are from Michael Kors. I do love spend more money on shoes and have affordable clothing on my wardrobe.
Una entrada sobre la semana de la moda de Septiembre 2018 sera publicado en unas semanas y esperemos que me de tiempo de hacer un video asi lo experimentáis mas de cerca.
Quede con mi amiga Heidi para hacer fotos y la verdad que no lo planeamos pero cuando nos vimos llevamos el mismo outfit y el color era muy parecido….
Coji unos pantalones jogger y una camiseta del Zara. Los jogger (pantalones chandal) están muy de moda y si lo combinas con unos tacones – abierto o cerrados-, lucirás realmente increíble. Los tacones que llevo debajo son de Michael Kors. Me gusta mas gastar dinero en zapatos y tener ropa de buen precio en mi armario.
For accessories, I took an orange Totte bag from Zara and a captain hat from H&M.
The color I chose was a toasty brown combined with white. This color is definitely going to rock for the autumn season as many brands are using that color for their products.
Para mis accessorios, cogi un Totte bolso – también del zara – y una gorra capitán del H&M.
El color que escogi fue un marrón tostado combinado con blanco. Este color va a ser la bomba para esta temporada ya que muchas marcas la están aplicando en sus prendas.
Otros colores que van a resaltar en otoño van a ser:
ROJO PROFUNDO

ACEITE URBANO

AMARILLO PASTEL

VIBRANTE NARANJA

LIGERO VIOLETA

LIMONCHELO

VERDE PASTEL

AZUL MAR

CLARO GRIS

COLOR ALMENDRA

MARRON TOSTADO

PETALO LIGERO
Other trendy top colors for autumn:
DEEP RED
URBAN OLIVE
PASTEL YELLOW
RUSSET ORANGE
LIGHT VIOLET
LIMELIGHT
PASTEL GREEN
SEA BLUE
SOFT GREY
ALMOND CAMEL
TOASTY BROWN
LIGHT PETAL
You can either mix these colors with white or black and wear accessories that match at least one piece of your clothing.
I hope you wear these trendy colors and feel so fashionable and comfortable with your styles. Trust me, you will look so gorgeous! If you need any advise of how to dress or what to wear, do not hesitate to reach out at any time ♥
And that's it my lovely chicks, I will try to upload more posts like this but comment if you love this outfit!
Thank you for reading and for your time,
With Love,
Alexandra Linares
Lo puedes mezclar esos colores también con negro o blanco y siempre lleva alguna accesorio que combine con algun color de tus prendas.
Espero que useis estos colores tendencias y os sintáis muy estilosas y estilosos! Creedme, os vais a ver increíbles. Si necesitáis consejos de como vestir o que poneros, no dudéis en contactarme en cualquier momento ♥
Bueno y esto es todo amores, intentare subir mas entradas de estilo y moda pero por el momento coméntadme y decirme si os ha gustado este look!
Gracias por leer y por tu tiempo,
Con Amor,
Alexandra Linares
ou are traveling soon to Barcelona, Paris or NYC, you can check out my travel guides and find out a lot of tips! Don't forget to follow me on my Instagram @itsalexlinaresdiaz and Pinterest!