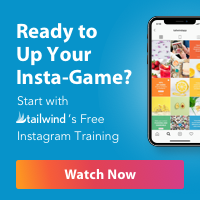 Hey guys! Hope everybody is having an amazing day 🙂 I wanted to write a blog post and share with you my experience at the most amazing fashion show event in Barcelona! This year, I got invited to the 2019 080 Barcelona Fashion Week and I was able to attend with two of my friends.
I have never attended a show in Spain before and I believe this was a good opportunity for me to learn about designers and new trends. Some of the designers made their collections "sustainable" and this was very unexpected. Definitely, the sustainable trend is growing so fast and designers are getting concerned of how to produce and design a piece of clothing in a way that doesn't affect our planet.
I was invited for the 4 days and so we did not attend to all the runaways due to the hot weather ( it was 40 Celsius degrees that week ), so we decided to attend 1-2 per day and was more than enough.
Every night we had to decide which designers we were going to see and why was the reason of the selection. We had to check their instagram's page as well with their websites in order to make a final decision.
We also had the opportunity to network with new people such as photographers, journalists, models and fashion bloggers in Barcelona. I also discovered new restaurants to eat that I wasn't aware of. Of course, we did a bit of tourism jijij! We visited la Sagrada Familia, las rambles, w hotel and some other amazing corners of Barcelona.
Below are the designer's runaways we attended:
*Content and pictures credits are from 080 Barcelona Fashion Week*
TEOH & LEA, which has presented "A country fashion song", inspired by some of the iconic looks of the likes of Elvis Presley and Elton John. Following their usual modern and urban style, the brand has updated these fifties and sixties' looks to present a collection with designs aimed at an independent, cosmopolitan and active woman, who wears from sporty designs to feminine dresses and cowboys' shirts.
The international brand NICHOLAS K has been in charge of closing the first day of shows of the 080 Barcelona Fashion summer 2019 edition. This brand based in New York has shown its vision of a minimal, timeless and sustainable womenswear line at the Sant Pau Art Nouveau Site, a proposal aligned with the most sustainable edition yet with its cruelty-free fashion as it doesn't use animal leathers but other natural materials such as organic cotton, linen, silk and vegetal leather.
The next one on the runway, before the closing with Menchen Tomas, has been TXELL MIRAS, who has presented "Posthuman". It's a futurist proposal based on science-fiction that, as usual in this designer, combines traditional fabrics, like cotton and denim, with technical one and, even, plastic.
MENCHEN TOMAS has closed the second day of shows with "Cotton Club", her collection for spring-summer 2020. Inspired by the iconic jazz club in New York, the brand has presented its most musical collection ever through designs in sequins, silk, embroidered tulle and cotton. The looks take inspiration from the 20's era gangsters' and bootleggers masculine aesthetics and from the feminine fluid gowns from the Great Gatsby age, when women took off from structured dresses to embrace their freedom.
Next on the runway has been ANTONIO MIRO that this season takes his inspiration from the expressionist art of Helen Frankenthaler and the Mediterranean sea with his collection "Sea and mountain". In his signature chic style, Albert Villagrasa dresses men and women in clean looks in beige, white and camel, with some touches of fluor, combining a strong base of tailoring with sexy bustiers and a casual summery style, the major trend of a collection more relaxed than in other seasons.

A striking setting has set the mood of today's last show by BRAIN & BEAST and, also, of the rest of proposals seen at the Sant Pau Art Nouveau Site catwalk. The streetwear brand by Angel Vilda has shown his world of fantasy in a bold collection that plays with the concepts of reason and emotion.
Brain & Beast
Afterward has been the turn of LAURA VECINO, who has presented her first swimwear brand at the 080 Barcelona Beach. The designer also works based in a more sustainable fashion and uses premium ecological fabrics in her designs of clean lines that enhance the woman's curves in a sophisticated and flattering way. The fashion show has also presented her kidswear collection and has counted with the collaboration of the artist Teresa de la Pisa and her bracelets, the printed silks by Natalia Lumbreras and the shoewear by Batana.
I created a VLOG about this experience and all the being the scenes of our 080 Barcelona Fashion Week!
Outfit 1: Zara, Forever 21, Quay Australia and Moschino Bag.

Outfit 2: Zara, Quay Australia and Call it Spring Bag

Outfit 3: Zara, Quay Australia & Primark Bag.

Outfit 4: Zara, Karen Millen, Office Shoes and Chanel Bag.
So this is it for today babes! Have an amazing day and remember you are beautiful and you will get anything that you want by working so so hard!
If you are traveling soon to Barcelona, Paris or NYC, you can check out my travel guides and find out a lot of tips! Don't forget to follow me on my Instagram @itsalexlinaresdiaz and Pinterest!
Lot of love,
XoXo
Alexandra Linares Diaz